Analysis of Barnsley's 4-2 win at Doncaster Rovers in the EFL Trophy on Tuesday night.
YOUNG REDS MAKE HISTORY AND FUTURE LOOKS BRIGHT
This was a night that had club historians looking into the past for records, and fans dreaming of the future for some stellar young talents, while making everyone of a Barnsley persuasion feel better about the present.
The club's youngest team on record, with an average age of 21.5, secured the biggest half-time lead away from home since 1950 at QPR, having netting four times between 12 and 34 minutes.
That was thanks to braces by former Doncaster player Josh Martin and 16-year-old prodigy Fabio Jalo, as well as an excellent all-round team performance by an 11 who had no Reds league goals between them.
They are through to the knock-out stages of a competition which is allowing them to give minutes to senior players not starting in the league and blood some of a promising host of youngsters.
Michael Duff, once again, was in the stands - this time next to under 21s coach Tom Harban - with Martin Paterson and Martin Devaney in the dugout. Despite not being at the side of the pitch, the players could hear the head coach's voice booming instructions down from the empty stands – especially in the second half after he mainly watched on happily in the first.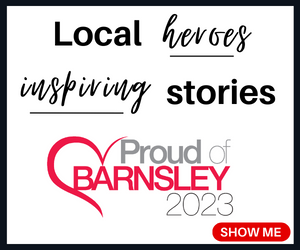 Although it was in a cup game, against a League Two team who – despite naming a relatively strong side – defended very badly and often gave the ball away, this was a fine night for the Reds' youth system and the first team set-up after Saturday's loss to Exeter.
MARTIN MAKES STRONG CASE FOR FIRST LEAGUE START
Martin is likely to make his first league start for the club at Bolton on Saturday after scoring two and assisting the other two.
He returned to Doncaster, where he spent the second half of last season, to torment their defence with excellent footwork, passing and finishing.
The last player to score a brace for Barnsley in a win at that stadium, Danny Haynes in 2011, never kicked on from that point but both Martin and Jalo must make sure this is the starting point of successful Reds careers.
With Luke Thomas out for four months, there is a place in the front three up for grabs and Martin made a very strong case.
Making up the front three at Doncaster was Slobodan Tedic who impressed with his link-up play, physicality and movement – playing a part in the first and third goals – but his search for a first Barnsley goal goes on after he missed a penalty.
But Tedic showed he can hold the ball up and bully defenders with his strength, which are different qualities to the Reds' first team strikers.
JALO, 16, LOOKS A PHENOMENAL TALENT
The last time these two clubs met in the EFL Trophy, a 5-2 win for Donny at Oakwell in October 2005, Jalo was a month away from being born.
He became the club's second youngest scorer, 55 days older than Glyn Riley when he netted against Swansea City in 1975.
The way he bamboozled an experienced League Two defence then produced immaculate finishes with his left then right foot is incredibly impressive for a 16-year-old.
He was also crucial in the build-up to the other two goals and is one of the most exiting attacking talents to come out of the Oakwell academy in recent memory.
Should he stay healthy, humble and hard-working, he has the potential to reach the top of the game and make a lot of money for Barnsley who have him on a multi-year professional contract.
His first aim must be breaking into the Reds' league side and there will be clamour from supporters to include him after his midweek double.
OTHER YOUNGSTERS ALSO IMPRESS
Jalo was not the only youngster to impress.
Defenders Will Lancaster and Danny Benson both looked solid as they started a senior game for the first time in their careers.
Benson was thrust into the first 11 just minutes before kick-off as it was brought to the staff's attention that Will Hondermarck was suspended having been booked in the previous two trophy games.
Benson, 18, has come through the youth team as a centre-back but did well at right wing-back and set up the fourth goal.
Jasper Moon was a third youngster in the back line who had a solid game.
More young players impressed off the bench, with Harrison Nejman and Hayden Pickard brought on followed by Keegan Hartley and Reds legend Bruce Dyer's son Josiah Dyer who was popular with the away fans. They chanted his father's name at him and declared him 'one of our own'.
It was a night to make fans who can remember the 1990s and early 2000s feel very old as Doncaster had the sons of former Barnsley players Wayne Biggins and Ricky Ravenhill in their starting 11.
Dyer almost scored with his first touch as he flicked on a low right-wing corner at the near post then Jalo hit the crossbar at close range.
FUN NIGHT FOR ABOUT 1,000 AWAY FANS
The first half was extremely fun for the roughly 1,000 fans who made the short trip across South Yorkshire to watch a first win in Doncaster in six attempts since 2011.
There looked to be a similar number of fans in the away to the home end.
Their numbers, and noise, turned what could have been a fairly drab affair into a game with an atmosphere and surely their presence must have given the young visiting side a major boost.
After the break, both sides made changes with Doncaster becoming stronger – especially through the introduction of ex-Red George Miller who scored twice – and Barnsley weaker with the more senior players taken off. But what was essentially a Reds under 23s side in the second half gained vital experience as they saw out a fourth consecutive away victory in all competitions.
The Reds supporters warmly clapped their side off after the game, and have been travelling in large numbers all season – clearly loving the possibility of watching a winning team again and beginning to believe in Duff's project.