THREE months after suffering a broken hip in a horrific fall, cyclist Damien Clayton has competed in the final three races of the season and is now targeting one more year as a professional.
The 30-year-old from Cawthorne had made an excellent start to the season, winning several races for team WiV Sungod who dominated the British domestic scene.
But, ten days before the Barnsley Town Centre Races in July, Damien came off his bike competing in Stockton.
It could have been the end of a career which started far later than most as he was in his mid-20s and an architect in London before he began cycling.
Clayton told the Chronicle: "My team-mates said the back end of my bike just went from underneath me. I think there must have been something on the road but I really don't know what happened.
"I landed straight on my hip, and we think I landed on a cat's eye. I couldn't move and knew it was bad.
"I thought it was the end of the season. I just felt I was done with cycling at first.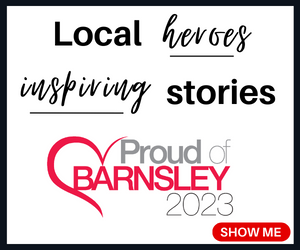 "But then I decided to have a positive mindset and I think your body listens to that. I just focused on the next goal – getting both socks on, walking with a crutch, going on a cycling machine.
"It was quite a quick recovery and I have been back racing since late September.
"It has given me a real thirst for racing again which I have never really had before. And it's given me a bit of a rest which I have never really had either."
Clayton is currently in the process of finding out whether he will stay with his current team or move to a different outfit. But he is certain he will only have one more year in the sport.
"Next year will definitely be my last year as a professional cyclist.
"I would love to ride in the Tour of Britain, and in some other big races abroad and in this country.
"But all those things are all secondary. It sounds really cheesy but I just want to help the younger guys progress and hopefully shape the sport for the better.
"I do think the British cycling scene is completely on its knees in terms of races and money. It's a shambles, really.
"We're probably the second biggest English team behind INEOS but the gap is so huge. I have achieved everything I wanted from a personal perspective and I get as much enjoyment now seeing the younger lads succeed through the work I have done."
Damien is delighted that he decided to pause his career as an architect in London in 2017 and return to Barnsley to focus on professional cycling.
"I was very down with the way of life in London.
"Cycling has given me my current relationships, life-long friends and more of a balanced outlook on life.
"I am so glad I made that decision.
"I am very grateful for all the support I have been given."
Once he finishes racing, Clayton wants to return to being an architect but is planning to stay involved in cycling.
He currently works for a company which organises exclusive cycling holidays, while he hopes to take on endurance challenges.
"I will probably cycle more than I do now.
"There is so much admin and washing to do for one hour of training.
"I would rather do four or five.
"If you are not worried about marginal gains and sleep loss, you are just riding as much as you can because you love it.
"I believe going out on my bike makes me a better person, makes me feel better and sets me up for the day."