LACHLAN Moorhead's first experience of the World Judo Championships has only strengthened his belief that he will win the competition one day.
The 21-year-old from Penistone, who is the Commonwealth Games champion, was competing for Great Britain in Tashkent, Uzbekistan on Sunday.
Moorhead was defeated in the second round by Matthias Casse, from Belgium, who was the reigning world champion.
The contest went to 'golden score' after the allotted time but Casse registered an ippon score to win and would eventually take silver.
Lachlan said: "It was a good tight fight.
"He unfortunately beat me which is a shame because you have to get to the quarter-final to have a chance to fight for bronze. I hate losing but I competed well with a very good player.
"I wasn't out of my depth at all and I know I belong there.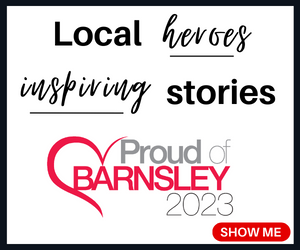 "It gives me confidence that, at some point, I can go back and win it.
"I am really young and I know this experience will help me in a few years."
Lachlan won his first round match against Eljan Hajiyev, the world number 17 and European Junior Champion from Azerbaijan, with two waza-ari scores in the final minute.
"My first opponent was a tough guy who has beaten some really good players.
"I watched footage on him and got ready.
"I was very nervous but that is normal for me. It was really nice to get a win and mark my territory."
Lachlan, who is based in Birmingham, returned to training this week and has competitions in Abu Dhabi, UAE and Perth, Australia over the next month as he chases ranking points to qualify for the 2024 Olympics in Paris.
He said: "I will be back in sunny South Yorkshire for Christmas then look to hit 2023 hard."