BARNSLEY have 20 points from their first 12 League One games and are sixth in the table.
That is surely a position the majority of fans and Oakwell employees would have been delighted with in the summer when they were recovering from one of the worst seasons ever while selling a series of first team players with little money to replace them.
Now the dust has settled from Saturday's disappointing loss to Exeter City, the first quarter of the season must be seen as a very positive start to the campaign overall.
It has not been perfect – and there is plenty to improve – but that was always going to be the case with a new, young squad rebuilding their careers and the club's fortunes under new management.
Head coach Michael Duff has impressed the majority of fans, with his improvement of individual players and the team as a whole plus his relatable and honest interviews in victory and defeat.
While he must take some responsibility for performances such as Saturday, and find out how to prevent them, he certainly appears to be a talented, driven coach who is the right man for the job.
The once intimidatingly high mountain of off-the-pitch issues appears to be slowly eroding with a resolution to the Cryne family's court case following the ousting of Paul Conway from the board.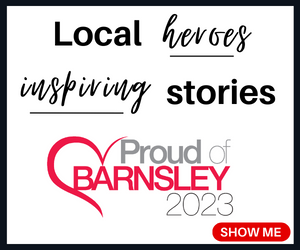 The new board may still have some work to do to win over the entire fanbase, but all the available evidence points to a much more productive and joined-up working environment at Oakwell and in the boardroom.
ON COURSE TO BE IN TOP SIX MIX
If Barnsley repeat their first quarter, in terms of points, for the whole season, they will finish with a total in the high 70s which should have them at least close to the play-offs.
Bearing in mind they had a poor first few weeks of the season, and they have had some aberrations at home to Wycombe and Exeter which they will hope to eradicate, they may feel they can start picking up even more regular points.
Although the players and staff have been very coy about targets for the season, clearly the aim is to bounce back to the Championship at the first attempt.
League One is often described as two leagues, with a big disparity in budget between those at the top and bottom. The Reds – thought to have the tenth highest wagebill – will hope to establish themselves as one of perhaps eight to ten clubs who are competing for promotion.
But it makes little sense to be obsessed with the league table at this stage of the season.
It is surely better to focus on keeping the points-per-game average, currently 1.66, as close to two as possible for a long as possible – without getting too down-hearted if there are small patches of poor form.
On a more practical level, it will be down to hard work on the training pitch and staying consistent with their performance and mentality.
CANNOT AFFORD TO 'PLAY WITH EGO'
Amid Duff's criticism of his team on Saturday, his most worrying suggestion was that Barnsley 'played with an ego' and that they expected to beat newly-promoted Exeter and continue their four-match run of victories.
He made similar comments after the 3-0 home loss to Wycombe in August.
It is concerning that Barnsley's players would ever be so complacent and that is certainly not an attitude that will see them collect the daunting total of 80 points which could be required for the play-offs.
They need to react far better to setbacks than in both those games when they were suddenly transformed into the Barnsley of last season – timid, lacklustre, and with no clear tactics.
Duff and those above him have talked about creating a winning culture but it is clear there is plenty of work to do to install an attitude of taking every game as a clean slate and a difficult challenge.
They have not actually played at their highest level across the last month, despite some very good results, and will be looking for a statement performance at seventh-placed Bolton Wanderers tomorrow.
That could be a good yardstick of where they are, and they certainly need a reaction from the Exeter debacle.
But they have done well away at the other top teams so far – showing promise at Derby and Ipswich before winning at Sheffield Wednesday.
If they get a positive result at Bolton then more wins in the remainder of October, they will be well-established in the top six by the time the season slows down during the World Cup in November.
But if they stutter, they could soon slip back into mid-table.
Inconsistency was expected this season with a young and much-changed team, but not the extreme swings from the wonderful win at Hillsborough to the humbling by Exeter.
That makes it difficult to judge them but the goal has to be cutting out those capitulations.
SQUAD DEPTH COULD BE ISSUE
Barnsley's squad depth is likely to be put to the test in the next three months.
The horrific injury to Luke Thomas is a major blow. Firstly on a personal level for the player who looked to be turning his career and life around, but also for the Reds who clearly missed his energy in the press and ability to drive them forward on the ball on Saturday.
It is now up to other players within the squad to step up and replace him, but also to Duff to find the right front three after trying various different systems and personnel.
Josh Martin's performance on Tuesday, although against a poor League Two side, suggested he is ready for a run of games while Fabio Jalo, 16, is a wildcard they may play.
A couple of injuries or suspensions up front or in the back three would leave them very short in those areas and having to bring untested players into the first team.
But hopefully they can stay lucky in that regard until the January transfer window which, as always, presents another question mark with fears that sales could derail a promotion push.