BARNSLEY Council has apologised after a pensioner died 'in agony' after begging an emergency operator to help her.
Rose Belk, 93, was put through to a call centre operated by the council after activating an accident alert button.
She was rushed to hospital but died from the effects of the fall and a heart attack.
She had been paying £13 a month for a home call service which promised a 24-hour response service.
It's supposed to allow arrangements for 'urgent' help for people in need of support, ensuring they feel and stay safe.
According to Barnsley Council, the service answers more than 7,000 alerts, and responds to more than 300 emergency home visits each month.
A council spokesperson added: "Regretfully, our monitoring centre failed to confirm that any emergency response was required in this case.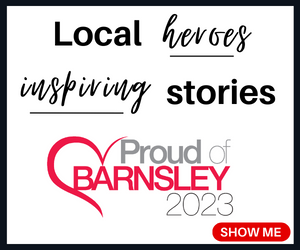 "Lessons were learnt from this incident, the procedures we created alongside emergency services were reviewed, and our teams completed refresher training.
"Additional monitoring was put in place to ensure final checks are made before any call is closed to hopefully prevent such an incident from happening again.
"The service is subject to regular quality assurance reviews and audits, meaning we're always looking at how we can improve the support we provide.
"We sincerely apologise for our failure to respond as we should have in 2018."
A transcript of the exchange between Rose and the call handler for the court hearing shows she was let down by the service.
It was claimed there was a breach of contract and Barnsley Council settled for £1,000 without making any admission of liability.
Her son, Andy, was also awarded £626 costs.
Coun Jenny Platts, cabinet spokesperson for health and adult social care, said: "We accept full responsibility for the settlement ruling and we regret that following Mrs Belk's fall, the service failed to respond to the alert.
"We have learned lessons from this, reviewed our processes and taken action, which includes refreshed training and a change in processes so operators do a final check with users before alerts are closed."