JOHN Ennis spends his free time volunteering with a shuttle bus service that takes Barnsley residents to get their treatment at Weston Park Hospital in Sheffield.
John drives every week and regularly takes extra shifts to cover when other volunteers can't make it.
John, 71, of Worsbrough, is always ready to help out at events and goes out of his way to make sure people who need help getting to their appointments know that it is available to them.
John told the Chronicle: "I applied for the volunteering position after seeing the job advertised in the Barnsley Chronicle newspaper in December last year.
"I really enjoy driving so I thought why not help people out where I can?"
He emphasised that he isn't the only volunteer for the shuttle bus service - and that there are ten of them altogether.
"All the drivers are equally as important as each other and they all deserve the nomination just as much as I do."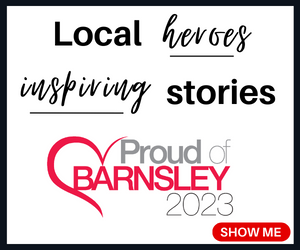 John, who has been volunteering for the service for ten months, said: "It's been really worthwhile.
"It's nice knowing you are helping people and doing something kind and generous for them, I'm really grateful to have been put forward for this award, I can't put it into words."
The team of drivers will give somewhere in the region of 2,000 hours of their time each year to the people of Barnsley who struggle getting out and about and making it to their appointments.
On top of taking patients to Sheffield, the drivers have now incorporated trips to Breathing Space in Rotherham - a community service for people with chronic obstructive pulmonary disease (COPD), making their journey even longer.
Patients who use that service often have no means of reaching Weston Park (or other ST-Hospitals) for their treatment and to them this is a genuine lifeline, enabling them to receive curative treatment they otherwise might have been forced to decline.
The drivers offer a friendly face, steadying hand and a safe journey.