A TOWN centre restaurant which carried out a host of work on its frontage without planning permission has been told to put things right - after Barnsley Council issued an enforcement notice against its owner due to its Grade II listing.
Erdal Sahan, who owns The Lemon Tree on Peel Square, was handed a listed building enforcement notice by the local authority's planning department in February.
He was accused of contravening listed building controls having erected replacement signage, external menu boards and metal railings on the building, which gained its Grade II listing in January 1986.
The Lemon Tree is situated in an area occupied by several other Grade II-listed neighbours, including units occupied by Greggs, Boots Opticians, Yorkshire Bank and The Joseph Bramah.
Having appealed the enforcement notice, the Planning Inspectorate ruled in the council's favour and subsequently upheld the instruction to remove the unlawful additions.
A report into the breach, obtained by the Chronicle this week, said: "The building is a well-preserved example of the Italianate style and has a prominent position on a pedestrianised square within Barnsley town centre.
"Externally, apart from the infilling of the carriage entrance, some modern additions and the deterioration of some of the ashlar, the building stands virtually as it did when it was built over 100 years ago.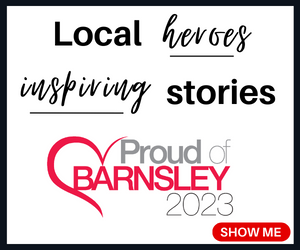 "The significance, architectural and historic interest of the listed building derives mainly from its high-quality architectural detailing, its historic fabric and its historic uses.
"The window and door openings and their architectural detailing are a significant feature of the character and architectural interest of the building.
"The fascia sign extends across the full width of the building and its depth fills the space between the cills of the first-floor windows and the top of the arches to the ground floor windows.
"There are menu boards on the stonework one either side of the carriage entrance and the third on the pillar adjacent to Greggs.
"Their rustic appearance imparted by the use of 'timber planking' for the fascia sign and the 'frames' for the menu boards appears and would have appeared starkly at odds with the building's ornate architectural detailing.
"The unauthorised works have had an adverse effect on the special interest and significance of the listed building."
Anyone who is denied planning permission - or contravenes strict policy on carrying out work on buildings - can apply to the Planning Inspectorate, whose officers have the power to overrule a local authority's decision.
According to Barnsley Council, just 33 per cent of appeals have been allowed since April 1.