ROAD safety bosses have urged Barnsley motorists to slow down as part of a crackdown - after police bosses revealed excess speed accounts for a third of all fatalities on the local road network.
Barnsley's number of fatal collisions has fallen, according to the latest Department for Transport (DfT) statistics - but it has trebled to nine since 2015 when there were just three.
Road policing officers began a three-week anti-speeding initiative on Monday, which has seen cops in Barnsley carry out more mobile checks and camera vans being deployed across the borough.
According to South Yorkshire Police, more than 65,000 speed-related offences have been recorded by the force since the start of the year.
Inspector Matt Collings said: "Speed kills, it is a fact, and limits are there for a reason - driving a few miles per hour over can have fatal and devastating effects.
"During the next couple of weeks we will be raising awareness of the dangers of speeding as much as possible by stopping drivers who we believe to be speeding, to deter, prosecute and educate.
"If you kill or seriously injure someone because you were speeding, you will not only face time in prison, you will have to live with the long-term emotional consequences."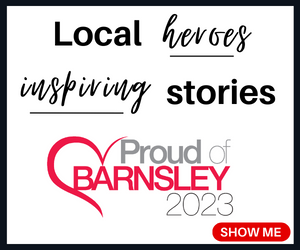 While resident-led community watch schemes - which see officers train locals to use speed guns - have been a success despite being unenforceable, vehicles' speeds have been a constant source of irritation for councillors.
Refuge islands on Pontefract Road, Hoyle Mill, and on Hough Lane and Park Street, both Wombwell, will be constructed by Barnsley Council, as will a new footway on Shaw Lane, Cudworth and improved crossing on Sheffield Road, Penistone as part of a £90,000 scheme to reduce speed.
According to the council, a pre-work speed survey was undertaken at each site to understand the existing speeds, while post-work studies will be carried out.
Tom Finnegan-Smith, from the South Yorkshire Safer Roads Partnership, added: "Driving or riding too fast for the road conditions contributes to one-third of road collisions.
"The speed limit is the absolute maximum and does not mean that it is safe to drive or ride at that speed in all conditions.
"Factors such as the weather, the state of the road and time of day should be considered when choosing what speed to travel at.
"The faster someone is driving, the longer it will take them to stop if something unexpected happens."