BRUCE Dyer was delighted to see his son Josiah make his Barnsley debut last week and insists the youngster has nothing to prove despite being the child of a Reds legend.
Josiah Dyer, 18, came off the bench in the 4-2 EFL Trophy win at Doncaster Rovers, having grown up in Barnsley and come through the Oakwell academy since he was seven.
His father's name was chanted by supporters – as Bruce netted 70 goals for the Reds between 1998 and 2003 – while they also sang: 'Josiah Dyer, he's one of our own.'
"He really is one of their own," said Bruce, who was at the match between two of his former clubs.
"When he was ten, there was a team who were prepared to pay compensation for him.
"I told him about it but he said: 'I am a Barnsley lad and I want to stay here.' "That was the end of that.
"It meant a lot to us all that the fans sang that because he's proud of his town.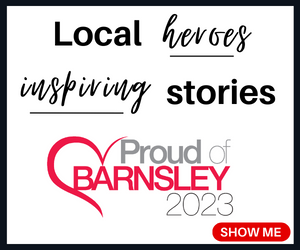 "It was fantastic to see him make his debut.
"It was special that it was at Doncaster who were my last league club, and Josiah was about three at that time."
After turning down the chance to leave aged ten, Josiah was almost released by Barnsley a year later.
Bruce said: "He had a bit of sticky patch when he was about 11.
"A coach wanted to release him but Patrick Cryne (then owner), Ben Mansford (then chief executive) and Bobby Hassell (academy manager) had a meeting and stuck with him.
"I am really thankful for that."
Being the son of a club legend could bring pressure and expectation but Bruce does not think that will impact Josiah.
"He's going to be his own person. He works hard. He's a down to earth kid.
"He's not trying to be me. He doesn't feel he's got to prove anything to anybody. He's just taking one day, one week and one month at a time. He listens to the coaches and does the best he can.
"We had a really good chat after his debut.
"It has given him a taste but the truth is the hard work begins now.
"He has to work even harder. He's not a pro, he hasn't arrived. He has a lot to learn, but he's willing to do that.
"I commend the manager (Michael Duff), Pato (assistant coach Martin Paterson) and Davvers (Martin Devaney) for giving him and others a chance. Not every manager has the faith to do that."
Josiah is taller than his father and a different type of striker.
Bruce said: "I think he's an old school number nine.
"He's always scored goals, but he also holds the ball up for the team and helps the team."