A BARNSLEY paedophile who has admitted to raping a young girl on 'no fewer than ten occasions' has been allowed to jet off to Greece before his sentencing.
Matthew Thompson, 48, appeared before Judge Jonathan Gibson at Bradford Crown Court on Wednesday.
He was asked to plead to ten charges against him which include assault of a child under 13 by penetration and taking almost 100 indecent images of a child and he pleaded guilty to all counts.
Thompson, of Bentham Drive in Monk Bretton, had booked a holiday to Kos for a week-long break and, despite his crimes, he has still been allowed to go.
After he pleaded guilty to the offences his barrister, Gillian Batts, said he was due to fly out yesterday and return on Thursday suggesting he could 'sign on' with police in Barnsley the day after he came back.
Dan Jarvis, MP for Barnsley Central, told the Chronicle he will 'urgently' raise his concerns with the Crown Prosecution Service and the Attorney General's office.
"I was deeply concerned to read the decision taken by the court in this case," he added.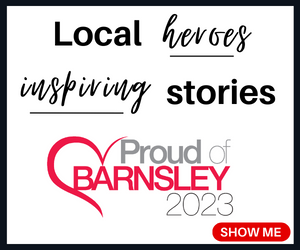 "Given the very serious nature of the crimes committed, and that the perpetrator pleaded guilty to all ten offences, I find it very difficult to understand how he was not deemed a serious threat to the public and remanded in custody.
"