A BARNSLEY couple found themselves on the 'flight from hell' after a terrorism scare at 30,000 feet saw RAF jets follow their plane before jumping aboard - in full SWAT gear - upon its landing.
Alice Portman, 19, from Barugh Green, and her boyfriend Jake Robinson were travelling from Dalaman in Turkey to Manchester last week - but unbeknown to them, their flight was being tracked by the RAF.
"We were landing earlier than we thought we would but everything seemed fine," Alice told the Chronicle.
"We had no idea that we were in Stansted.
"When we were landing, my boyfriend said that he could see blue flashing lights but I didn't think anything of it.
"We came to a stop where there wasn't any buildings so I thought we'd have to get a bus.
"That's when the police were at all the edges of the plane in SWAT gear, balaclavas and with guns.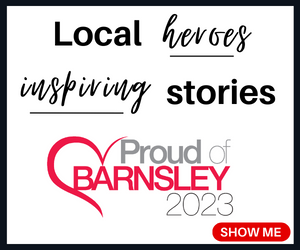 "The pilot told us we were in Stansted and everyone was confused."
Those on the flight were completely unaware about what was going on - and it wasn't until they searched social media they realised what was actually happening.
Two RAF jets were forced to intercept the Jet2 plane due to a 'security threat onboard'.
The plane was intercepted by two RAF Typhoons from RAF Coningsby in Lincolnshire, forced to turn around mid-air, and then escorted to London Stansted Airport, where up to 220 passengers were held while armed police searched the aircraft.
"Social media knew way more than we did," she added.
"It really panicked me.
"It was frustrating because we weren't being told anything.
"We were on the plane for about two-and-a-half hours before we were allowed off."
A spokesperson for Essex Police said: 'We led a safety operation during which a Jet2 flight from Dalaman to Manchester was diverted to London Stansted Airport on Wednesday, October 12.
"Shortly before 9pm, we received a report of a potential threat on board the flight.
"It was escorted to Stansted Airport, where it landed safely and was parked away from the main passenger terminal.
"The runway was closed for a short time while enquiries were carried out.
"Officers were then able to establish there was no threat on board.
"Onward travel was then organised for the passengers and the runway was re-opened."
Detectives have said that a man in his 30s has been arrested, adding that the scare is being treated as a hoax.
Unfortunately for Alice, her nightmare ordeal wasn't over yet.
After being told Jet2 will provide coaches, taxis and hotels for those in need - they were forced to wait in a 'mile-long' queue for two hours.
"I was really surprised with the after care - there was little to none," she added.
"We were all really shaken up.
"A lady behind me was having a panic attack - and I think everyone was on the verge of having one, but no one asked if we were ok.
"We had to fend for ourselves."
After waiting in the queue for what seemed like an eternity, the couple were told there was no coach and taxis were limited to take them home.
They were forced to pay more than £600 - which they have been assured they'll be able to claim back - in order to get back to Barnsley.
A spokesperson for Jet2 said: "We would like to apologise to everyone onboard for any inconvenience or upset caused by this unforeseen incident.
"We understand that the authorities were alerted to a potential security threat, however this has been downgraded and the incident has been declared as over."