THOUSANDS of Barnsley residents have signed a petition calling for a general election after Prime Minister Liz Truss dramatically resigned after 44 days yesterday - most of whom come from the town's only Conservative constituency.
The economic turmoil brought on by the government's recent mini-budget has caused anger among many, with numerous public figures suggesting that now ex-Prime Minister Liz Truss - or even her entire cabinet - should step down in order to restore stability.
Among those who called for her resignation was Barnsley East MP Stephanie Peacock, who on Monday asked if she was 'on her way to the palace' after being unable to answer questions in the House of Commons.
Earlier this week, the new Chancellor Jeremy Hunt reneged on most of the tax cuts laid out in the budget in an attempt to win back critics of Truss' reign.
Despite this, a petition on the Parliament website is calling for a general election.
It has garnered more than 600,000 signatures - with almost 3,000 coming from residents in Barnsley.
The petition asks for 'an immediate general election to end the chaos of the current government'.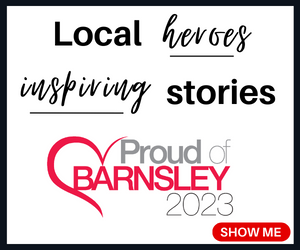 "Let the people decide who leads us through this turmoil," the petition states.
Penistone and Stocksbridge, led by the town's only Conservative MP Miriam Cates, has seen almost 1,000 residents sign the petition - the most in the entirety of the borough.
A spokesperson for Ms Cates said 'her focus is continuing to deliver on the priorities she was elected on' and that she is working 'hard every day for local people'.
She also called for Truss' resignation yesterday and said: "The polls are really poor.
"If there was an election today, clearly, we would be decimated.
"Our priority right now has to be to govern in the national interest, not thinking about an election, whether that's now or in two years, but to take control of this very, very difficult economic and social situation."
Dan Jarvis, MP for Barnsley Central, has backed the idea of a general election.
"I completely understand why Barnsley residents are calling for a general election given the chaos Liz Truss has inflicted on the country," he added.