A GOSPEL music concert celebrating Black History Month returns to Barnsley town centre next weekend.
Hosted by Janine Dyer and Sheffield Community Choir, the evening of entertainment will take the audience on a musical journey through the history of gospel music, from its roots in the African-American spirituals through to contemporary gospel sounds.
The concert is at the Love Life UK Church, on Blucher Street, next Saturday at 7pm.
"We held a concert in Barnsley last year to commemorate and celebrate Black History Month when we were still going through Covid and we're really looking forward to this year's event," said Janine.
Choir founder and director Janine, wife of footballer Bruce Dyer, is an internationally-renowned, award-winning gospel artist and was a contestant on the BBC's The Voice UK in 2016.
Sheffield Community Choir was founded in 2013 by Janine and has gone from strength to strength - reaching prominence as one of the country's finest amateur choirs in the BBC Songs of Praise Gospel Choir of the Year 2016 contest.
More recently, the choir was invited to perform with Take That on the Yorkshire dates of their Greatest Hits tour, sharing the stage with Lulu.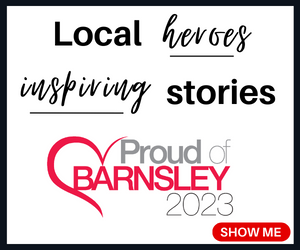 Last month, Janine also launched Barnsley Community Gospel Choir and members of this newly-formed group will be taking part in next weekend's concert.
"I'm from Barnsley and love the town and decided to form the choir to give people the opportunity to try something different," said Janine.
"We are still developing the new choir but the members we have are committed and inspired and I really want more people to join and get involved.
"Anyone can join, you don't need to have experience in singing. It's an opportunity to learn about the gospel genre.
"We meet on Tuesdays at the Love Life UK Church on Blucher Street between 7pm and 8pm there's no auditions, just turn up and try a taster session."
Tickets for next Saturday's concert are £8 on the door or can be booked via Sheffield Community Choir website.