A WOMAN who was so ill she would have died if she had received her last round of chemotherapy has been given the all clear by 'angel nurses' following an almost year-long battle with cancer - and she's raising money to support the unit to say thank you.
Debra Kitchen, 53, of Mount Vernon Road in Worsbrough Common, received the devastating news she had breast cancer last December.
She told the Chronicle: "I was diagnosed on December 6 last year, my sister's birthday.
"I was told it was stage three and aggressive - it was horrific to be told that.
"When they told me I had cancer, they said I had three large tumours.
"Ten days later I had an operation to have them removed because that's how bad it was.
"I had to have a mastectomy on my right breast."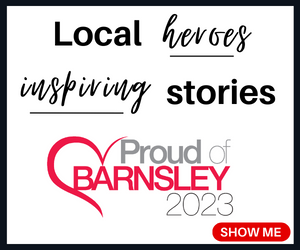 Stage three cancer means the disease has spread from the breast to the lymph nodes close to the breast, or to the skin of the breast.
Fortunately, the survival rate for females with that type of cancer over a five-year period is approximately 86 per cent, according to the National Cancer Institute.
Debra said she 'nearly died' during her chemotherapy - and she's still feeling the lasting effects of the treatment.
"I wasn't able to have my last session of chemotherapy as it would have killed me," she added.
"It was that bad that I nearly died.
"I found out six weeks ago that I'd beaten it.
"It was just such absolutely fantastic news to find out.
"I'm getting better now but chemo has affected my feet - I'm currently getting treatment for that."
She described the doctors and nurses on her ward at Barnsley Hospital as absolute 'angels' who would do anything for anyone - including buying refreshments for those undergoing treatment out of their own pocket.
"They can't do enough for you," Debra said.
"The nurses are just like angels - everyone was so kind.
"They ended up buying refreshments out of their own pocket.
"All of them just have hearts of gold."
To say a thank you to the medics who supported her during the worst time of her life, Debra has decided to start a fundraiser following her own diagnosis.
"Your body gets really cold when you're going through chemo," she added.
"That's why I thought I'd buy a load of fleece blankets to try and keep people warm.
"I really wanted to raise some funds for them - I've raised nearly £1,000 so far.
"I've got 80 blankets and donated £200 so they don't have to get things out of their own pocket."
She's found numerous ways to garner as much money as she possibly could.
"I've been doing car boots with my mum who's 81 years old," she said.
"The donations I've had so far have been absolutely fantastic.
"I can't thank people enough.
"I'm just going to carry on and on until the donations stop coming in."
Lindsey Gillot, the hospital's Macmillan Chemotherapy lead nurse, told the Chronicle Debra's donations will be a great help to those undergoing the treatment.
"Receiving donations allows us to provide a holistic service for patients, and helps them to feel comfortable and relaxed whilst they are receiving their chemotherapy treatments," she added.
"We appreciate any donations, as they make a big difference to a patient's experience at a difficult time in their lives."
* If you want to get involved, email jacktolson@barnsley-chronicle.co.uk.