LABOUR leader Sir Keir Starmer is confident of avoiding a repeat of the last general election which saw the party have its worst night at the Barnsley polls in 80 years - and vowed to see through the government's 'empty' promises to bring the town on par with its better-off southern counterparts.
The party's regional conference was held in at the Holiday Inn, Dodworth, last weekend and brought the leader, deputy Angela Rayner and Shadow Chancellor Rachel Reeves - along with other members of the Labour frontbench - to Barnsley.
The conference - titled 'A Fairer, Greener Future for Yorkshire and the Humber' - followed the annual conference in Liverpool in September and focused on what is being done by Labour to 'level up' communities hit hardest by Conservative cuts.
However, although pressure is growing on Prime Minister Liz Truss to call a general election due to the government's handling of the Covid-19 pandemic and the ongoing cost-of-living crisis, Mr Starmer said he is confident of avoiding a repeat of the previous performance at the polls in 2019.
It was Labour's worst showing since 1935 and while Barnsley Central MP Dan Jarvis retained his seat despite a strong showing from the Brexit Party in second place, his majority was slashed by almost 12,000 to 3,571 - having been 15,546 at the last election.
Barnsley, often referred to as a 'Labour heartland', elected its first Conservative MP since 1931 by opting for Miriam Cates in Penistone and Stocksbridge last time round.
"I know we have to earn every vote in Barnsley - under my leadership, we've worked hard to turn the Labour Party around," he told the Chronicle.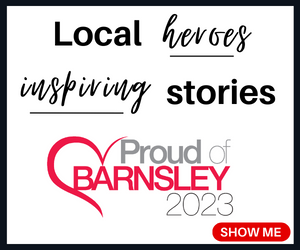 "We've put country first, party second and thanks to that hard work, people are now looking to Labour for the leadership this country needs.
"We made great strides in the local elections in May, we won nearby Wakefield with a huge swing and we are now a government-in-waiting.
"That's why I moved our party onto an election footing - I asked my team to ensure that we would have a manifesto ready at any time, should an election be called, because politics is very unstable at the moment.
"The government could fall any time, so we need to be in a position to deliver a manifesto at any time in the coming weeks or months, if necessary.
"I lived in Yorkshire for three years at the University of Leeds, my wife is from Doncaster, so the county holds a special place in our hearts.
"But we're not taking anything for granted, and we will fight for every vote here, as we did in Wakefield."
A so-called 'levelling up' scheme - put forward by the Conservatives several years ago - promised to balance communities such as Barnsley with traditionally more prosperous, similar-sized towns.
So far, local leaders say the vow has not occurred, saying the town has been 'completely ignored' by ministers.
Then-Chancellor Rishi Sunak ranked areas in order of those that need the most support to level up the economy and recover from the pandemic, putting his affluent Richmond seat at the front.
Barnsley was pushed into the 'category two' bracket - despite it being one of the hardest-hit local authorities in a decade of funding cuts from central government.
Mr Starmer added: "A Labour government would grow the economy so it works for working people of Barnsley, by harnessing the talents and efforts of thousands of people and hundreds of businesses.
"We would tackle the cost-of-living crisis head-on by freezing energy bills this winter, funded by a windfall tax on oil and gas giants.
"While the Tories want to load the burden onto working people for years to come, Labour is clear that we would make oil and gas giants pay, not working people.
"I am committed to generating growth across the UK, from Barnsley to Bournemouth.
"The term 'levelling up' was only ever a slogan for this government, and slogans don't come much emptier than Northern Powerhouse Rail.
"Unlike this government, we will deliver that - and HS2 - in full, driving growth across the region.
"We will restore power to people to rebuild from the ground up.
"Only Labour has the ideas to meet the challenges people are facing, and those ideas are backed by fully costed, practical policy - that is how we will govern."