ANOTHER Barnsley police officer has been arrested this week - bringing the total to three in the last year.
On Monday, South Yorkshire Police arrested a 27-year-old constable on suspicion of misconduct in a public officer - following a report to the force's Professional Standards Department.
The offences are alleged to have taken place whilst on duty working on a response team in Barnsley.
The officer has been suspended from all duties and an internal misconduct investigation has been launched by the force, alongside a criminal investigation.
As well as being arrested on suspicion of misconduct in a public office, they have also been arrested on suspicion of police corruption.
The latter offence falls under the Data Protection Act.
A mandatory referral has been made to the Independent Office of Police Conduct (IOPC) due to the nature of the allegations.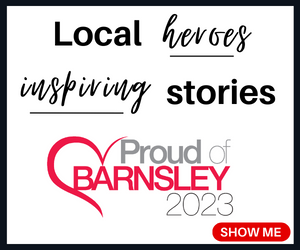 Detective Superintendent Delphine Waring, head of the force's Professional Standards Department, said: ""I'd like to assure members of the public that an investigation was swiftly launched into these allegations as soon as this report was made to us.
"As a force we remain committed to being as open and transparent as possible about our professional standards and these allegations will be thoroughly investigated."
The officer has been released on bail with conditions as the investigation into the incident continues.
This unnamed officer is the third member of staff working in Barnsley for South Yorkshire Police who has been arrested or jailed in the past few months - putting unwanted spotlight on them.
Former PC Nabeel Khan was handed a two-year jail term for dealing drugs on Barnsley's streets after an investigation by South Yorkshire Police and the Independent Office for Police Conduct.
Whilst Liam Mills, 34, was jailed for nine months in prison after pleading guilty to two counts of misconduct in a public office and a data protection offence.
Mills was found to have had an inappropriate sexual relationship with a female victim.
Data from the Home Office show 13 officers have been dismissed from the force since April 2017.
The figures refer to officers who were made redundant, have been made to resign, or have had their contracts terminated including any asked to leave the force due to misconduct.
The National Police Chiefs Council, a staff body for police leaders, said a 'tiny minority' of police officers undermine public trust and confidence in policing.
A spokesperson said: "Where officers don't meet the expected standards of behaviour they will be dealt with directly, and this could result in them losing their jobs or in the most serious cases, a criminal conviction.
"Everyone in policing needs to contribute to an inclusive, professional, and ethical culture.
"As a result of shining a light, more misconduct will be discovered, more officers will be sanctioned, leave the service or even be charged and convicted of crimes."