MORE tributes have been paid to a long-serving former councillor - described as one of the best in Barnsley Council's history - who died last week.
Jim Andrews had served on the council from 1986 until May this year and represented the Rockingham ward.
He became Barnsley Council's deputy leader in 2006 - a position he also held until this year - and served as chairperson of South Yorkshire Fire Authority for 16 years.
He was awarded the British Empire Medal in 2015 for his services to local government.
Jim, 71, lived with his partner of many years, fellow councillor Sharon Howard.
He was a keen football fan and, despite being passionate about his hometown, was a Sheffield United supporter - an allegiance which often caused some fun to be poked by him, or towards him, in council meetings.
Council leader Sir Steve Houghton described Jim as a 'dear friend'.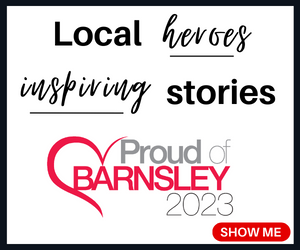 "We are all devastated for Jim and Sharon's family.
"Jim was one of the best councillors Barnsley has ever had.
"His achievements were huge and he still had so much more to give.
"He was taken from us far too soon - I've not only lost a wonderful colleague, I've lost a dear friend, and Barnsley has lost a good son.
"My thoughts are with Sharon and their family."
Particularly lauded for his role with the council's public health team, Jim spearheaded campaigns to reduce Barnsley's smoking prevalence in his later years as a councillor.
It led to a reduction in the amount of smokers, as well as the introduction of smoke-free parks, town centre zones, markets and primary schools.
MPs Dan Jarvis and Stephanie Peacock, who represent Barnsley Central and Barnsley East respectively, also paid respect to Jim, whose passing was also mentioned by Labour leader Sir Keir Starmer during the party's conference in Dodworth at the weekend.
Dan said: "I was shocked and saddened to learn of the death of Barnsley Labour legend Jim Andrews.
"He served as a councillor for more than 35 years, including many years as the deputy leader.
"He was a hugely dedicated and committed servant of the people of Barnsley.
"I know that he will be very much missed, and that Barnsley Town Hall will never be the same again."
Stephanie added: "I was devastated to learn about the sudden passing of my dear friend and agent.
"Jim would help anyone out, he always had a funny story and could find a solution to any problem.
"Over the last five years he has given me so much support, advice and friendship.
"Jim was a dedicated public servant, representing the people of Rockingham.
"He loved Barnsley, the Labour Party, Sheffield United but most of all his family.
"I know he will be missed by all who knew him and worked with him - I can't yet believe we won't see him again."