Michael Duff says Barnsley deserved to be booed by their fans after a 1-0 loss at Morecambe on Saturday.
The Reds produced one of their worst performances of the season as they lost at the bottom club.
Duff said: "I thought we started the game well in the first ten minutes then got sucked into a scrap. People have come away from what we're trying to do in too many games.
"The first half was scrappy and looked like we don't do any work (in training). We didn't stick to the plans.
"We dominated the second half but didn't keep the ball in the top third long enough again. We were shooting from too far out, not building and working it.
"We lost the game on a set play. I didn't think Brad (Collins) has had a save to make and I don't think they offered a lot. But fair play to them, they went 1-0 up and kept us at arm's length."
A total of 1,756 Reds fans travelled to Morecambe.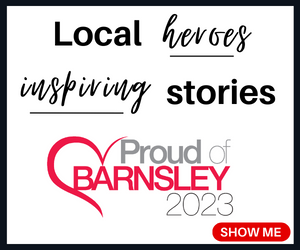 Duff said: "The fans were magnificent and entitled to boo at the end because the lads weren't good enough. I will take the stick that I got as well. We need to give them more than we did.
"There needs to be a bit of realism, it's the first goal we've conceded in five games away from home. But we have to be better at the other side of it."
Captain Mads Andersen added: "It was not good enough. They brought more energy and courage than we did. I am not happy, very disappointed.
"We have to show some heart, some energy and courage to go and score goals and win the game."
Duff brought 16-year-old Fabio Jalo off the bench for his league debut. The head coach said: "Fabio will remember that day for the rest of his life. Obviously it's a difficult game for him to come int to. We don't want to rely on 16-year-olds to get us out trouble but that's where we are at the moment."