Michael Duff believes Barnsley 'deserved something' from their 1-0 home loss to Lincoln City but added: 'The quality in the final third isn't good enough.'
The Reds failed to score for a fourth successive league game and did not create a clear-cut chance, conceding in first half stoppage time.
Head coach Duff told the Chronicle: "It's disappointing. I thought we deserved something. In the first half we were really good. It's probably the best we've passed the ball at the back and in the middle, but the final ball is not good enough. We had loads of corners.
"We have given a cheap goal away then it makes it doubly difficult because they just sit in and look to hit us on the counter. The quality in the final third isn't good enough. We get the ball into really good areas then hit the first man or don't find the pass."
Is there enough quality in the squad to score regular goals?
"There has to be. There are good players in the team but, at the top end, we've been toothless ultimately. The focus in training has been with the ball. We just keep working hard.
"It's 46 games. It's not the end of the world. We didn't think we were the best team in the world a few weeks ago. Football changes quickly.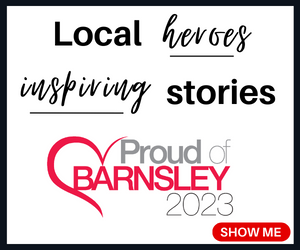 "It's concerning we haven't scored in four games. But we've been done by other teams being unbelievably clinical. I think we've conceded five shots on goal in four games and taken one point. I can't remember the last time Brad (Collins) made a save but he hasn't had a chance with the goals."
Lincoln netted on the stroke of half-time with a long ball putting Danny Mandroiu clean through.
"It's a poor goal. It's a 70-yard diag with so much time to see it. We can't do that. At the minute it's important we score first. We look at our best when we're defending a lead and we can counter-attack.
"We are better when the other team have the ball and we are pressing. But teams come here and sit in, we knew that's what Lincoln would do. They did it well."
Devante Cole was denied a penalty late on. Duff said: "It looked a penalty from where I was. But it's not the referee's fault that didn't put better final balls in."
Nicky Cadden added: "I thought we were good for 70 minutes. They have had one shot on target and we've been saying that for the last couple of weeks now. It can't keep happening.
"The goal in the 47th minute is a killer blow just before half-time they basically played five-five in the second half and it was hard to break them down."