Analysis of Barnsley's 1-0 home loss to Lincoln City on Tuesday.
DUFF MUST START TO SHOULDER SOME BLAME FOR POOR RUN
Michael Duff has almost been immune to criticism for most of this season as he unified and revitalised a squad that was broken last campaign and began to give fans something to cheer in person for the first time in years.
He has been anointed by some as the club's saviour, and praised by the more cautious majority as a sensible appointment and capable coach who has brought positivity back after relegation.
Even after the few poor results and performances, which peppered a generally good first quarter of the season, he earned respect from fans with his honest and sometimes brutal assessments.
But, on Tuesday, for the first time, it was difficult to agree with him.
Although admitting a lack of quality in attack, he said the Reds played well in the first half and deserved 'something' from the game.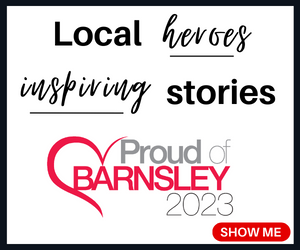 Surely Duff knows Barnsley were extremely poor.
They totally lacked any sort of spark and barely threatened a Lincoln side who soaked up a lot of pressure but counter-attacked well and should have won by more.
Duff has now overseen a number of lifeless performances in which he has looked fairly helpless on the sidelines.
That is partly due to a lack of options, with those above him failing to bring in enough attackers in the summer transfer window then the Reds lost Luke Thomas to injury.
But he left it extremely late to bring on reinforcements, waiting until the 88th minute to hand wonderkid Fabio Jalo his first league action at Oakwell.
He is clearly a talented coach, and has made progress at Oakwell, but the last three weeks have shown how much work there is still to do.
REDS FADE BADLY IN 17 DAYS
The Reds started their previous home game, against Exeter City, in fifth place on a four-match winning run and looking in serious promotion contention.
Seventeen days later, they ended Tuesday's game with one point and no goals in their last four matches, five points off the play-offs and with major questions being asked about their attacking abilities.
Duff has rightly said the Oakwell club needs to be a less emotional place, with no major reactions to good or bad runs, but the supporters have a right to grumble at what they have seen recently.
Even in the depths of last season's relegation hell, there was no point at which the Reds failed to score in four league games.
Barnsley have won just one of their last five home league games.
Their league position of ninth would not have been considered too bad at the start of the season.
But they have tumbled down there from the top six on a slump that, should it continue for a few more games, could see them slip below the congested middle section of the table and well adrift of play-off contention.
NO GOALS, AND NO REAL CHANCES
In September, Barnsley's strikers threatened to make those who questioned the Reds' firepower look foolish.
But October – with only Jack Aitchison's goal on the first – has highlighted the major of issue of their potency as well as the quality of chances the creative players make for them.
This was a chance for redemption for James Norwood, who was brainlessly sent off against Lincoln in the EFL Trophy in August.
He replaced Adam Phillips in the 11 but had a poor match, regularly just short of a cross or through ball with defenders always getting there ahead of him.
Devante Cole was slightly better, winning the most headers of any player and going down in the box late on which Duff believed was a penalty.
But they both did little to frighten the home defence, until deep in injury-time when they each went for a header in the six-yard box but got in each other's way and Norwood's tame effort was easily caught.
Completing the front three was Josh Martin, whose awarding of the man of the match was greeted with howls of laughter as well as boos when announced on the PA system.
That was perhaps a bit harsh on the home debutant, who did produce some decent runs and probing passes, but often looked lightweight and ineffective.
To be fair, it was very difficult to choose a player of the match.
COLLINS NOT MAKING SAVES, BUT NOT MAKING ERRORS
One who should be exonerated of blame is goalkeeper Brad Collins.
In Barnsley's four-match winless and goalless run, they have conceded five shots on target – four of which have gone past Collins and into the net.
Since coming back from his head injury at the start of the month, he has made one save in five matches – in the first minute of the draw at Bolton Wanderers.
But he cannot realistically be faulted for any of the goals conceded. They have all been clinical finishes.
POOR DEFENDING FOR SUCKERPUNCH GOAL
The goal saw Jack Diamond skip easily around Josh Benson before playing a 70-yard diagonal ball to Danny Mandroiu who came in from the right, chested it down then beat Collins one-on-one. Nicky Cadden totally misjudged the pass which he should have cut out.
It was a very poor goal to concede, and a real sucker punch just before half-time.
Benson and Cadden were also beaten very easily by Diamond in the ninth minute when he latched onto a goalkeeper's kick, went on a fine run but dragged a shot onto the post.
Cadden has fine crossing ability but defensive mistakes are beginning to overshadow that.