BARNSLEY are on their longest goalless run of games for more than a decade but Michael Duff says his project has not 'all unravelled over a few games.'
The Reds are currently ninth in League One with 21 points from their 15 games, leaving them five points off the play-offs ahead of their home game with third-bottom Forest Green Rovers tomorrow.
Their only October league goal so far, in five games, was Jack Aitchison's last-minute winner at Fleetwood Town on the first day of the month.
Since then, they have lost 2-0 at home to Exeter City, drawn 0-0 at Bolton Wanderers, lost 1-0 at bottom club Morecambe on Saturday and then by the same scoreline at home to Lincoln City on Tuesday.
This is the first time they have not scored in four straight league games since early 2012 under Keith Hill.
The last time they did not net in five was during September 2008 under Simon Davey.
Those runs were in the Championship, with the last five-match goalless run in the third tier back in the 1971/72 season.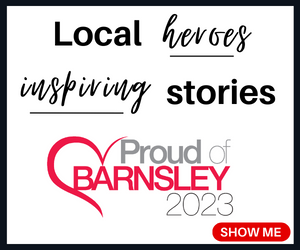 Duff told the Chronicle: "Our job is to pick the players up. They will be hurting.
"I imagine they will be questioning 'why?'
"It's up to the staff members and more experienced players to tell them football is up and down, there is no straight road.
"We were unbeaten in September, in October we're not. They have to live through these experiences. It's not an easy industry to live in. It's up to us and the supporters to help them.
"We can only control the way we train, get everything we can out of each session. If you feel sorry for yourselves, it's not going to change.
"I won't throw 11 names at a team-sheet and go with that. I work from a structure and process because it's been successful over time for me. I don't think it's all unravelled over a few games."
He added: "Every time we go 1-0 down, you see confidence drain from the team and supporters. When we go 1-0 up, we look good. The players have shown they can bounce back in some games but they have to do it consistently."
The Reds tried to bring in extra forwards in the summer window but missed out. Duff said: "That's ifs, buts and maybes. It didn't happen, it is what it is.
"It's not like our strikers can't hit a barn door. It's too simplistic to say the strikers aren't doing their job.
"We just need to improve as a team and start creating more chances."
The main strikers at the club are Devante Cole, the top-scorer with four, and three-goal James Norwood – who are both without a goal this month.
Those two have been starting regularly in various combinations of a front three alongside attacking midfielders such as Aitchison, Josh Martin and Adam Phillips.
Duff said: "There's quality in the squad. We have players who have scored goals at this level but we can't just turn up and expect them to score.
"It's finding the right combinations. The thing we've struggled with is beating a low block (when opponents defend deep) which is the hardest thing in football. When we've gone to big teams who've attacked us, we've been good.
"We are a bigger club in this league. Other supporters don't look into the details of the turmoil here in the last 12 months. There is an expectation that comes with that, so teams come and sit back. It's up to us, as one of the bigger clubs, to break them down.
"We might have to tweak the formation or play a slightly different way. We got the ball to the last 20 or 30 yards of the pitch really well against Lincoln. But we need to work on what happens after that.
"If I went into the town centre and asked fans where we need to improve they would say we need more goals and would be absolutely right."
Do the strikers feel under pressure to score goals?
"That's what they get paid for. You're in the wrong game if you can't play under pressure. There is pressure from the supporters and your team-mates. Erling Haaland is under pressure to score goals and he's scoring a few. You can't be up and down, just work hard.
"It's up to us to help the centre forwards, put the ball in better areas, tell them where they need to be stood, and maybe 'ABC it' a little bit more."
Fabio Jalo, 16, made his first two senior league appearances off the bench this week, coming on in the 72nd minute on Saturday and 88th on Tuesday.
Another striker at the club is Slobodan Tedic but the Manchester City loanee has made just two league appearances as a substitute – with the last being on September 3 – while he has been on and off the bench recently.
On Tedic, Duff said: "He had a bad back for about a month which affected his training quite a lot.
"But he's training now and definitely in consideration for the squad.
"He's a different type so it's another one to factor in."
One factor in the recent poor form has been the absence of forward Luke Thomas who is out for four months with a broken leg.
Duff said: "He's a good player and we'll miss him but, if we moan about it for the next four months, I probably won't be sitting here and the players will be booed off every week.
"We had a settled team but people get injured in football.
"We can't be so reliant on one player.
"Luke has only scored one goal but he did a lot more than that."
Duff has been at Oakwell for five months and admits the job is more difficult than he expected.
"There has been so much disruption from boardroom level down to a team rebuild. It's a young team.
"There is a disconnect with the supporters. With all that, it was never going to change in a few months.
"People forget Pep Guardiola finished 22 points off top in his first season (at Manchester City). I want it to happen straight away but it takes work.
"I don't expect supporters to understand that.
"I expect them to boo us off when we lose at home to Lincoln.
"That doesn't surprise me.
"But it doesn't mean I don't believe in the work I'm doing and it doesn't mean I don't believe in the players."