BARNSLEY will hope to end their barren run in front of goal when they host the leakiest defence in English league football in their first ever meeting with Forest Green Rovers today.
Rovers are 22nd in the table – two points from safety – with 13 points from 16 games. They have conceded 33 league goals this season which is the most in the top four divisions of English football.
They have not won in four since beating Bolton Wanderers 1-0 at home last month. This week they lost 1-0 at home to high-flying Portsmouth on Saturday then drew 1-1 at mid-table Fleetwood Town on Tuesday.
Since winning at Bristol Rovers in their first ever League One game in July, they have not won in seven away games with four draws and three losses.
Reds boss Michael Duff, whose side have not scored in four league games, told the Chronicle: "This season has already proven it is difficult to win a game in this league. It doesn't matter who you are. There is no entitlement.
"Our home form hasn't been good enough to even think we can just walk on the pitch and take three points.
"That can't be the mindset at all."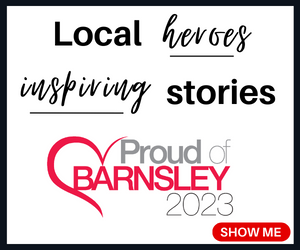 He added: "No game is ever must-win but we do need a result.
"We've won one in five at home which is not enough for any club in any league never mind this club in this league.
"It will be difficult because of the expectation on us at home."
Many fans booed after Tuesday's loss to Lincoln.
Duff said: "Supporters are entitled to their opinions.
"We're a young team who need the supporters. But it's our responsibility to get them off their seats.
"If you look at the teams we've played at home, there is probably an expectation from supporters and, sometimes when it doesn't go quite right, they're not too happy which is fine.
"I would love them to be singing from the rooftops from the first minute.
"But hopefully we will do well and they will come with us. They have been magnificent away from home but we haven't been good enough at home for them."
Forest Green, who are based in Nailsworth in Gloucestershire, won promotion to the EFL for the first time in 2017 then took the League Two title last season to reach the third tier.
The manager who guided them to the title, former Barnsley centre-back Rob Edwards, left for Championship Watford who have since sacked him.
He was replaced by Ian Burchnall, who had also been on the long list for the Barnsley head coach position this summer. Burchnall, 39, did not have a playing career but made his name coaching in Scandinavia before joining National League Notts County last year and losing twice in the play-offs then joining Rovers in May.
Owned by Dale Vince, they are vegan and carbon-neutral.
Duff said: "It's a club I know really well. It's down the road from where I live. Dale has his ideas on how things should be done, he's quite strong on that.
"Their football rise has been dramatic over the last five or six years. They've had a difficult start to this season but they got a good point on the road this week, they beat Bolton not long ago.
"They play good football, they want to keep the ball and not go back to front."
Connor Wickham, the former Premier League striker, is Forest Green's top-scorer.
Duff said: "He went for £10million quite a few years ago.
"He's a proven goal-scorer at a much higher level than this
"Supporters might never have heard of Forest Green but it doesn't mean they don't have good players.
"Bryan Fiabema, we looked at him and he's another good player."
There are five former Forest Green players in the current Barnsley squad.
Jack Aitchison and Nicky Cadden were part of their promotion-winning squad last season.
Forward Aitchison was on loan from the Reds and returned to Oakwell this season while left wing-back Cadden made the move to Barnsley after his contract expired.
They both played in Gloucestershire with centre-back Liam Kitching who had 18 months with Forest Green before Barnsley bought him in January last year.
Goalkeeper Brad Collins spent the 2017/18 season with Rovers on loan from Chelsea, playing the first 45 games of his senior career.
Striker James Norwood had a loan spell at Forest Green in 2010 then made his name as a permanent player there from 2011 to 2015, scoring 50 goals in total.
Duff said: "It doesn't really help us.
"The team has changed a lot from last season as well as the manager and director for football.
"They might know individuals but it's about a team performance not a few players knowing a few players."