BARNSLEY is marking the discovery of the tomb of Tutankhamun with a new exhibition - and the town's little-known links to the 'Boy King'.
Curated by Barnsley-born Egyptologist, Joann Fletcher, and over two years in the planning, TUT'22: The Life of Tutankhamun explores the young pharaoh's life during the 14th century BC.
It opened at Experience Barnsley last Friday and will reveal why Barnsley is such an important ancient Egyptian outpost.
With over 270 objects from Tutankhamun's birthplace Amarna and related sights in Egypt, the exhibition blends traditional artefacts with new technologies, using augmented reality and 3D printing to lift the lid on the greatest archaeological discovery of all time.
The objects are being loaned from Bolton Museum's renowned Egyptian collection, first assembled by curators William and Thomas Midgley whose family came from Cawthorne.
The exhibition will also highlight the work of Harold Jones, the Barnsley-born artist-turned-archaeologist whose excavations in the Valley of the Kings uncovered some of the first clues to the location of Tutankhamun's tomb.
Joann said: "He found the name Tutankhamun in the Valley of the Kings on numerous occasions.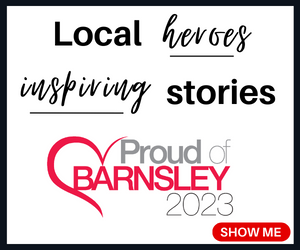 "He started to wonder if there was a tomb of someone called Tutankhamun, because at that stage nobody knew that name.
"Carter and Carnarvon built on his legacy to eventually discover the tomb of Tutankhamun in 1922," Prof Fletcher said.
"But it was Harold who first lit that fire on the trail."