BARNSLEY planning bosses responsible for a giant development site's future are taking ex-miners' concerns about the ground's stability 'very seriously' - after more investigative work was insisted on due to the believed presence of unexploded material.
Codenamed MU1 in the local plan development blueprint, it is situated between Pogmoor, Higham and Barugh Green along the M1 corridor and subject of a planning application lodged by Strata Homes and Sterling Capitol, who make up the Barnsley West Consortium (BWC).
Having a number of coal seams, it was home to opencast sites named Craven I, Craven II, Hunters Cottage and Farm House Lane - all of which were backfilled.
The Chronicle can reveal that although no official records of using explosives to backfill casts have been documented, ex-miners - who claim to have witnessed 'frequent' blasting techniques on set days in the 1950s and 1960s via the use of gelignite-based explosives - have urged planning bosses to step in.
According to the council, the Coal Authority requested more details as a result, with borescope drilling rigs being seen at the site in recent weeks.
A spokesperson from Barnsley Council's planning department said: "We are aware of the concerns regarding potential unexploded gelignite pills and we have previously responded to residents about this issue.
"It is understandably of concern to them - we can also confirm that we have made the applicants aware of the concerns and requested that they consider the issue.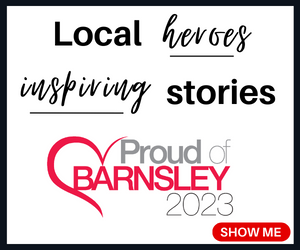 "The site is known to be in an area where coal mining has occurred and as such we have requested geo-environmental and mining assessments to investigate ground conditions both in terms of potential instability - caused by former mining activities - and contamination.
"These have included boreholes and trial pitting to identify areas which may require mitigation and remediation.
"The detail of these assessments is reviewed by our contaminated land officer, South Yorkshire Mining Advisory Service (SYMAS) and the Coal Authority, all of whom are consults on the application.
"Currently, we are still reviewing the information with more detail recently requested by the Coal Authority.
"With regards to the explosives, we have contacted the Coal Authority who have no record of any explosives used on the site.
"Similarly, SYMAS have been made aware and have advised that there hasn't been any instances of discarded explosives in the South Yorkshire area in their experience.
"On this basis, the risk is very low but if any unexploded ordinance were to be recovered, safety measures would be put in place including evacuating the site and contacting the army."
However, former mine manager Edward Raven, of Wharfedale Road, Gawber, disputed the claims of bodies having no records of explosions - and told the Chronicle he himself had detonated gelignite.
Craven II, which sat in the centre of the 122-hectare site's northern-most half, was excavated to depths of almost 45 metres from 1957 to 1963, records show.
Mr Raven, now in his 90s, said: "When I took over, I realised we seemed to be getting a few complaints for Barugh Green locals, most of whom were deep miners themselves.
"I suggested to them that we should get together, once a month, to sort any issues.
"We did that, and a number of problems were brought up, notably dust and noise from blasting.
"I arranged that we would only blast on a Saturday afternoon at 1pm, gelignite pills were checked and everyone took cover.
"I even pushed the button - local people were pleased because of the timings of such events and they then had a good night's sleep.
"This went on every week throughout the years and I am concerned about the situation of unexploded pills.
"I subsequently wrote to the Department for Levelling Up for Houses and Communities, but I am yet to receive a response."
Having a number of underground coal seams - some as deep as 350 metres - the Coal Authority stepped in due to the site's past, forcing BWC into 'refining' the details of its bid to address ground stability concerns.
Ground investigations revealed there may be 'insufficient' rock cover in seams.
Miriam Cates, MP for Penistone and Stocksbridge - whose constituency includes MU1 - added: "Concerns are being taken very seriously by Barnsley Council's planning department and I hope their involvement can provide some reassurance.
"I am pleased to hear that extensive checks have taken place on the site and reviews of any risk assessments are still ongoing.
"I will continue to monitor these reviews."