FREEZING residents will be able to visit six new warm spaces - where people can go to reduce their energy bills - from Monday as local organisations look to tackle the cost-of-living crisis.
At last month's full council meeting, Lib Dem Couns Richard Denton and Chris Wray put forward the Community Warm Spaces project, which would have seen residents have a place to go which would provide free heating to reduce energy bills.
However, an amendment suggested by the leader of Barnsley Council, Sir Steve Houghton, and Coun James Higginbottom was instead passed through the meeting.
Their amendment, which Lib Dem councillors believed was more of an ulterior motion, will support residents even further than the initial project, they say.
The council will utilise the £2.3m from its Household Support Grant to prioritise the most vulnerable in the borough over the winter period.
Berneslai Homes will open six new warm spaces available for residents to go to, in a bid to reduce their heating bills in the coming months.
A spokesperson for Berneslai Homes said: "There will be reading material and plug points to charge electricals, as well as advice on tenancy support.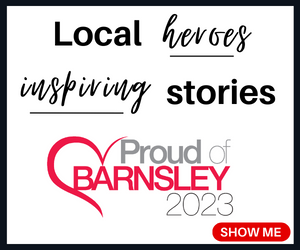 "Our housing mental health workers will also be present to offer you support during the day if you are feeling anxious about the cost of living and it's affecting your mental health."
Those in attendance will also be able to take part in activities including digital inclusion sessions and employment workshops.
The first space will open on Monday at Pollyfox and will be open every Monday from 10am to 2pm.
Orchard Walk in Honeywell, Willowcroft Independent Living Scheme in Bolton, St Andrew's in Hoyland, Alder Close in Mapplewell, and Dog Hill in Shafton, will also host the warm spaces on a variety of days.
Coun Wray, who represents the Dodworth ward, told the Chronicle it was a 'damning indictment' on the state the country is in that these spaces are needed - but is glad the council have worked quickly to get them up and running.
"I started looking at this months ago it was just slowly building up plans," he said.
"It's a sorry state that we've got to use these - it's a damning indictment on the way the country is at the moment.
"People can't afford to pay their energy bills."
Coun Peter Fielding, also of the Dodworth ward, added: "The Methodist church centrally is providing funds for all its churches to offer spaces.
"The way we're approaching it is to find as many spaces as possible.
"Things like the library, the working men's club, sports clubs - that sort of thing.
"And not to just invite people to them as and when as a warm space, we try to open them up as a community space so people will incidentally come along and keep warm.
"We'd also like to think there will be some sort of legacy from that which will increase the number of community groups."