A CONTROVERSIAL blueprint for future housing and business schemes in Barnsley - which allocated vast sites for development - will be discussed by senior councillors next week ahead of its five-year review.
Barnsley's local plan, which was adopted by the council in 2019 following public consultation, sets out how the local authority will manage the physical development of the borough on behalf of residents and businesses.
It includes providing 'sufficient' land in the right places to attract more businesses and allow current organisations to grow - but having been adopted it has been mired in controversy due to large-scale development on former green belt land.
The 335-page document identified 28,840 jobs, 21,546 new homes, and a 'vibrant and attractive town centre'.
Cabinet members will discuss the local plan and how it's fared on Wednesday - but a report ruled out calls for it to be altered and no revisions are planned.
It said: "The local plan was subject to extensive consultation throughout it' preparation and during the examination in public - this led to over 3,000 individuals submitting representations.
"Government regulations require local planning authorities to review their local plans at least once every five years to ensure policies remain relevant and effectively address the needs of the local community.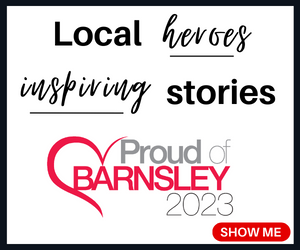 "Cabinet members will next week consider our local plan review.
"It's fit for purpose and still achieving its objectives, therefore no full or partial update is proposed.
"An independent assessment of our plan supports this - it would therefore be retained until a further review is undertaken before the end of 2027.
"So far it has achieved significant improvements for Barnsley, creating major investment and much-needed jobs, and the regeneration of the town centre.
"As we have concluded that the plan and its policies remain fit for purpose, the plan is not proposed to be updated and there will be no such public consultation.
"Nothing has fundamentally changed nationally or locally since the plan was adopted."
Coun Peter Fielding - who represents the Dodworth ward - called on planning bosses to make changes.
"The demographics of Barnsley have changed significantly since 2019 and the projected population growth is not materialising given the changes caused by Brexit and the pandemic," Coun Fielding added.
"The latest census results show that Barnsley's overall population is growing at just 0.5 per cent per year and that growth is slowing down.
"The growth in the working-age population is just two per cent in the last ten years.
"This clearly brings into question the targets of the local plan to grow jobs by 28,000 - most of which are in warehousing and distribution - and building an additional 21,000 new homes."