A BAN on shale gas fracking has been restored by new Prime Minister Rishi Sunak - just weeks after the Conservatives were condemned by Barnsley MPs for lifting restrictions.
Fracking was halted in the UK in 2019 but following Russia's invasion of Ukraine and rising energy bills, the government said 'all options' are now on the table to boost homegrown energy supplies and reduce reliance on foreign suppliers.
Mr Sunak's predecessor, Liz Truss, had said it would be lifted in areas where there was local consent, but Barnsley Council vowed to protect its land during last month's full council meeting.
The decision paved the way for would-be drilling firms to submit applications to do so - but another U-turn was performed this week.
In the last round of fracking licences, 50 per cent were issued in Yorkshire and more than 3,000 people in Barnsley signed a petition to oppose fracking in the area.
Barnsley East MP Stephanie Peacock said: "Though it seems the government have finally seen sense and have announced a U-turn on their policy to reinstate fracking, we should never have been put in this position.
"There was absolutely no demand for bringing back fracking.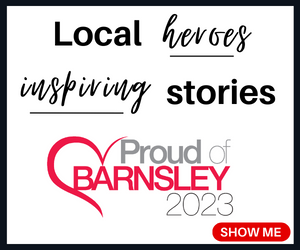 "Like fracking, this government's outdated, out of ideas and certainly unwanted."
Hydraulic fracturing, or fracking, is a technique for recovering gas and oil from shale rock.
It involves drilling into the earth and directing a high-pressure mixture of water, sand and chemicals at a rock layer, to release the gas inside.
The injection of fluid at high pressure into the rock can cause small movements in the earth's surface.
"On behalf of the people of Barnsley East, I spoke against fracking in Parliament during a debate brought forward by Labour," Stephanie added.
"Along with many of my colleagues across all parties in Parliament, I stand firmly against fracking.
"It would not save people money on their energy bills - it remains dangerous, and there is no new science to suggest otherwise."
Tom Fyans, interim chief executive of CPRE, the countryside charity, praised the move.
"The new Prime Minister has seen sense and done away with the dangerous and reckless decision of his predecessor to lift the ban on fracking.
"Fracking would have had no impact on people's energy bills this winter, but it would have risked industrialising the countryside and compromised our climate targets. It has no place in a net-zero future.
"Integrity means sticking to your manifesto commitments and that's exactly what this Prime Minister has done on fracking, and rightly so.
"Let's hope the new cabinet takes a fresh approach to environmental policy right across the piece, including on planning and farming, and works to reset the relationship with our sector.
"What's more, we'd like to see real solutions to the climate emergency and the current cost of living crisis: including home insulation and a concerted rollout of rooftop renewables."