A CONTROVERSIAL project to remove pylons and instead channel cabling underground - which campaigners said would decimate wildlife at one of the borough's most picturesque locations - has reached one of its final milestones.
As the seventh and final pylon was removed from Dunford Bridge last week, National Grid gathered guests from the project's national stakeholder group, Barnsley Council, the Peak District National Park Authority and a range of other parties who have been central to the planning and construction of the project.
The project - called Going Underground - is one of the first schemes in the world to remove existing high-voltage electricity transmission infrastructure, which has been in place since the 1960s.
Ruling cabinet members on the council gave the nod for the sale of 1.2 acres of land and permission to give a two-year land lease - relating to 8.77 acres - for the work to be carried out.
According to documents, the sale of the land accrued just £7,800 for the council.
Leanne Evans, senior project manager for National Grid, said: "This project was asked for and has been shaped and championed by stakeholders, and we are delighted to extend thanks to them with our event today.
"It's been a massively challenging but extremely rewarding programme to work on.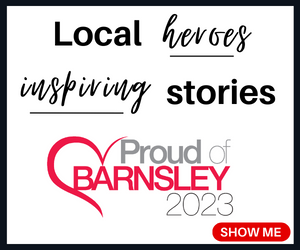 "Care for the environment and the local community have been at the heart of our plans - we are planting 6,000 locally-sourced, indigenous trees and hedge plants in the local area as part of our targeted biodiversity net gain activities."
Naturalists - backed by groups including Woodhead Railway Heritage Group and Barnsley Biodiversity Trust - have continually objected to the project on grounds that it would 'destroy' the area's rich flora and fauna at a 'much-loved' nature reserve home to willow tits, blackcaps and deer.
They believe the significant groundworks will have a detrimental impact on wildlife, as will the felling of mature trees.
Coun Hannah Kitching added: "We know that this project has caused huge disruption for the residents of the usually very quiet Dunford Bridge, and I'm sure they will be relieved when the project finally comes to an end in March 2024.
"As local councillors though, we have been hugely impressed by the levels of communication, engagement and care - especially for the biodiversity of this beautiful area.
"Despite all the disruption there are willow tits living here - if only other developers bothered as much as National Grid have done, things would be much better indeed."
Leaders behind the project told the Chronicle that it will bring 'huge long-term environmental, recreational and landscape benefits', providing an eastern gateway to the Peak District National Park.
Coun James Higginbottom, cabinet spokesperson for environment and highways at Barnsley Council, added: "This project has been a great example of partners working closely together, including National Grid, the council and a diverse range of local stakeholders.
"National Grid and Morgan Sindall Infrastructure have worked sensitively and with genuine care for the environment and the local community, keeping people informed each step of the way.
"The temporary Trans Pennine Trail diversion put in place is a great piece of innovation and collaboration.
"We all have a part to play in protecting our borough for future generations, and thanks to these efforts people have continued to be able to enjoy this unique landscape.
"The project will be transformational for Dunford Bridge and this beautiful part of the Dark Peak."