PENISTONE and Stocksbridge MP Miriam Cates visited the newly-opened NHS diagnostic hub in the town centre last week.
She said it was 'great' to see first-hand the work this pioneering facility is doing thanks to government funding.
"Barnsley is one of the first places in the country to benefit from government funding announced earlier this year to provide appointments for phlebotomy, ultrasound, breast screening and X-rays in easy to reach, community-based centres," she added.
"This is essential to diagnosing a range of conditions quicker including cancer, heart and lung disease, ensuring patients aren't waiting as long for tests or treatment.
"I met with Sheena McDonnell, chair of Barnsley Hospital, and Bob Kirton, deputy chief executive, and it was fantastic to have the opportunity to talk to some of the centre's hard-working staff."
The diagnostics centre was awarded almost £3m from the Department for Health as part of a £31m budget to develop centres across South Yorkshire.
She added she was 'delighted' to know residents across her constituency are already benefiting from the development.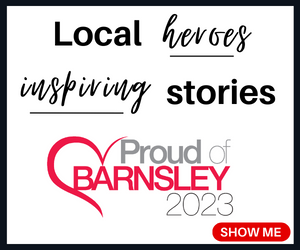 "I was also given a tour of the same-day emergency care unit and the children's emergency department and assessment unit at Barnsley Hospital," Ms Cates said.
"These departments do incredible work, and I was pleased to hear that the children's unit benefited from £3m of funding last year to create a new state-of-the-art facility merging two services that were previously in separate areas on the hospital site.
"Making health services easier and quicker to access is key to making sure patients get the treatment they need."