A NATURE reserve hailed as one of the 'jewels' in the town has become one of just a handful of sites in the country to receive a prestigious award from a national tourism board.
Staff, volunteers and visitors celebrated at RSPB Old Moor this week, as the popular nature reserve was awarded the 'Welcome' accolade from VisitEngland.
The title - introduced in 2014 - is given to sites whose staff go the extra mile to inform their visitors.
Following the end of coal mining in the borough, the post-industrial, 220-acre site was reclaimed and was opened by Barnsley Council in 1998.
By 2000, the reserve had only 10,000 visitors annually, and was making a financial loss before being taken over by the RSPB in 2003 and has since registered more than 100,000 annual visitors.
The ground - which was heavily polluted and in need of restoration - was covered with clean soil deep enough for trees and scrubs to become established.
To achieve this, 700,000 tonnes of material was removed, thereby creating a new wetland.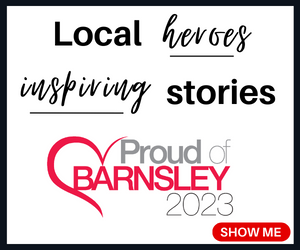 Lydia Tague, site manager at RSPB Old Moor, said: "This award is something the whole team can be proud of.
"We pride ourselves on being helpful, friendly and welcoming and to have this recognised by an organisation like VisitEngland is a fantastic boost which wouldn't have been possible without the hard work and dedication of all our staff and volunteers.
"More than 100,000 people come to Old Moor each year to explore this wildlife rich corner of the Dearne Valley.
"A series of trails take you off exploring the land, skies and open water teeming with life.
"There are several hides and viewing screens to get fantastic views, as well as a dedicated family hide and feeding areas."
Old Moor is managed to benefit bitterns, breeding waders such as lapwings, redshanks and avocets, and wintering golden plovers, as well as tree sparrows and good numbers of willow tits which are thriving despite a steep decline elsewhere in the UK.
Visitor experience manager, Julian Mayston, added: "Old Moor is a real jewel in the Dearne Valley, and our people are what makes it so special.
"We are really proud to receive this award, as I know every member of the team is."
Old Moor is one of five controlled by the RSPB, along with neighbouring Bolton Ings, Gypsy Marsh, Adwick Wastelands and Wombwell Ings.
VisitEngland director Andrew Stokes described the site as an 'unmissable attraction'.
"It's so exciting to see this brilliant attraction providing outstanding experiences for visitors.
"It is an unmissable attraction and delivers world-class customer service.
"They also provide the warmest of welcomes and unforgettable story-telling that connects the whole experience, including retail and food and drink offers that exceed expectations."