Michael Duff believes Barnsley are 'neither good or bad' after ending a poor run with a 2-0 win over Forest Green Rovers.
The victory brought the Reds their first league win and goals in four games.
Duff told the Chronicle: "I understand the frustrations. We are just as frustrated as the fans. We went unbeaten for a month (in September) then essentially we have not won for a month. So are we good or bad? Neither at the minute.
"It was only four games. I went 18 games without a win at Burnley. But we have to be better and we're working hard to do that."
On Saturday, Barnsley used the 3-5-2 system they employed in pre-season then in the opening day loss at Plymouth Argyle before moving to variations of 3-4-3 for the next 19 games. But they decided to make a change after not scoring in four league matches.
Duff said: "There was a lack of goals so we had to change something. 3-5-2 suits the players we've got.
"We wanted to play two nines and be more back to front. Our first goal and other chances came from diagonal balls in behind which is difficult against a back three.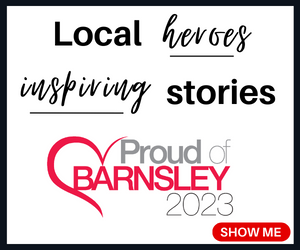 "We have been done on the counter-attack a few times in the last couple of weeks, at home particularly. So it puts an extra body in the middle of the pitch.
"We've almost had too much of the ball and not done enough with it. The 3-4-3 is brilliant for high press. The 3-5-2 is more of a mid-block. It allows teams onto you more and we look dangerous on the counter-attack.
"It gives you more bodies in the box, with two strikers and two attacking midfielders."
Duff said the Reds would not necessarily use that system going forward now.
"We have done loads work on it pre-season so it's just revisiting that in a couple of days. It doesn't mean we'll use it next week but hopefully, with the work we've done in the last six or seven weeks as well as pre-season, we have a bit of flexibility."