BARNSLEY will be focusing on making their good defensive record count as they enter a barren month of November with just two league games scheduled.
The Reds are eighth in League One with 24 points from 16 games.
They won 2-0 at home to Forest Green Rovers on Saturday, ending a four-match run without a league win or goal.
Barnsley are now due to visit fellow League One club Bolton Wanderers tomorrow in the FA Cup.
No side in League One has conceded fewer than Barnsley's tally of 14 in 16 games while they are also in the bottom two for shots on their goal, blocked shots and saves.
They have only netted three goals in their last six league games and struggled to create chances throughout most of October, before improving on Saturday.
Duff told the Chronicle: "It's not a case that we haven't done any work on the attacking part.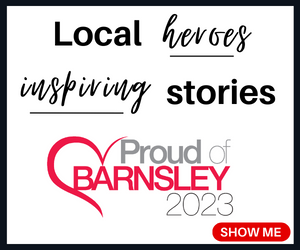 "Scoring goals is the hardest part.
"Without labouring the point, it's the one thing we've talked about since I walked in. It's going to be tough to replace people like Carlton Morris and Cauley Woodrow.
"But we have got solid foundations.
"I think we've only conceded five shots on target in five games.
"It's always a work in progress.
"We realise where we're short.
"We know we're good at one end and need to improve at the other.
"But we can't think the defending side of it is looked-after. We have to keep putting the same effort and diligence in."
Duff had an extra meeting with the players last week following the run of four league games without a goal or win.
He said: "I needed to know what the group were thinking. I can stand at the front of the room and pontificate but if they are not engaged or don't understand what I am saying, what's the point?
"They might be thinking something completely different. I gave a platform for people to talk then we discussed it from there. I am happy to let people voice their opinion and, if I don't agree with them, I have to address it and justify why we are doing certain things.
"Two-way communication is really important in any part of your life.
"You don't just tell your kids what to do all the time without asking what they think."
Did he feel the meeting helped ahead of the win over Forest Green?
"We won the next game and everyone will think it worked but it's not that simple. You are trying to embed some foundations and long-term thinking which doesn't change if we win or lose.
"We are trying to improve.
"It's not always going to be a straight line but there are some pillars we can put in to help.
"The conversation was that, irrelevant of results and performances, certain things need to improve and, if we keep doing that, performances and results will improve."
There are just two league games scheduled this month, at Shrewsbury Town a week tomorrow then at home to MK Dons a week later.
But the Reds could play as many as seven matches.
They could face an FA Cup replay, if they draw at Bolton, on the week commencing November 14, and then the second round on the final weekend of the month.
They are also due to play in the first knockout round of the EFL Trophy in the week commencing November 21.
The league match with high-flying Portsmouth – which was postponed on September 10 following the Queen's death – could be rearranged for late November or December.
Duff said: "We only have two league games scheduled. Players can recover a bit after a heavy run of games and it's an opportunity to spend more time working on the training ground.
"It's been an odd season. We started back earlier than ever before in July and there's a World Cup in the middle of it.
"But we've had a few strange seasons in the last few years with Covid.
"We have to adapt and evolve.
"We will do some work on things we need to fine tune. We will work on 3-5-2 and 3-4-3, looking at which bits worked and which didn't.
"We'll give the players more clarity with and without the ball."