AN off-duty police officer - whose quick-thinking actions at the scene of a collision helped alleviate chaos - has received an official commendation for his efforts.
PC Luke Alderson, who works for North Yorkshire Police and was in Barnsley for a family get-together, was given a citation at the Public Choice Awards this week having helped stabilise casualties in the multi-vehicle crash on Claycliffe Road, Barugh Green, in April.
A spokesperson from the awards said: "Luke worked hard alongside an off-duty paramedic also on scene to try and establish an airway for the HGV driver but despite their best efforts, the man died of his injuries at the scene.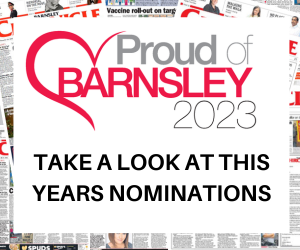 "He took responsibility for managing the scene of the incident before back-up arrived.
"He administered first aid, ensured scene safety, directed members of the public and worked with other emergency responders.
"Luke showed immense strength and resolve, continuing to support a female driver in a car who was trapped in her seat and her ten-year-old son in the back of the car who had suffered a broken arm."