A YEARS-LONG row over green belt land at the centre of an alleged unlawful development has resulted in an investigation being launched by planning bosses, the Chronicle can reveal.
Work on the land, off Sandy Bridge Lane in Shafton, parish councillors say, started before the pandemic and has included the positioning of caravans, the removal of fencing along the Trans Pennine Trail and the creation of a 'dismantling yard'.
No planning consent is in place, according to Barnsley Council, who handed Kevin Rogers - the site's occupant - an enforcement notice ordering him to return the land to its original state.
The case has been escalated, according to documents obtained by the Chronicle, and will now go before the Planning Inspectorate at a later date.
The council's evidence was due by October 19 and Mr Rogers has been given a date of November 9 to respond.
Coun Robert Frost, cabinet spokesperson for regeneration and culture, said: "We have issued an enforcement notice and an appeal is now under consideration by the Planning Inspectorate.
"The notice was issued because the breach of planning control is an inappropriate development in the green belt."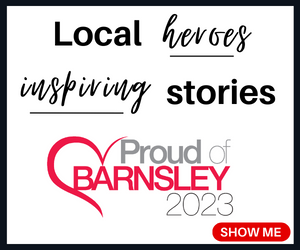 The document said the owner wants to change the land's use to allow residential caravans to be based there, as well as a yard for a recovery business, but no planning application has been submitted.
A statement added: "The Planning Inspectorate is taking on average 41 weeks to determine enforcement appeals by written representation and longer for matters considered under the informal hearing and public inquiry procedure.
"These delays are leading to frustration for complainants, the council and those wishing to appeal enforcement notices.
"The Planning Inspectorate has advised us they are working to improve this performance by recruiting additional inspectors to deal with appeals.
"Barnsley now ranks seventh nationally in terms of the number of formal actions or notices served.
"Most cases received by the service are resolved through negotiation and contact with the parties concerned as per our service policy and some cases are low level or considered technical breaches of planning control where formal action would not be appropriate.
"Other cases can take several weeks to resolve as they may require interventions by the council and work with a variety of stakeholders, including the submission of retrospective planning applications to be considered.
"The service will also take swift and robust enforcement action to address breaches of planning control which are harmful and unacceptable.
"This can include ceasing works on site through the service of stop notices or preventing activities taking place at certain times of the day."