A LADY who has dedicated more than 30 years of her life caring for residents in a local care home won't be stopping any time soon.
Colleen Wilson, 67, originally from Swinton and now living in Darfield, has worked at Thornhill House since she was 34 years old.
The care home opened in 1987 and Colleen has worked there since 1989 - starting off as a part-time cleaner for the home and working her way up the ladder as a full-time carer and senior care member of staff.
She told the Chronicle: "I love coming to work and I have no intention of retiring any time soon.
"I love knowing that I'm helping people and putting a smile on all their faces.
"I knew when I started as a cleaner that I wanted to be a carer - I love my job and couldn't imagine not being here.
"I've definitely got another few years left before it's time for me to leave - I'm lucky that I'm in good health and I'm able to carry on working, I think that's pretty good for my age."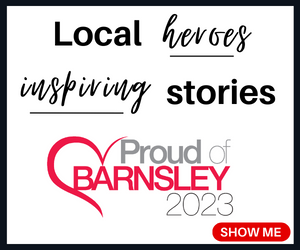 Harpreet Banwait from Strong Life Care - which operates the home - described Colleen as a 'credit and inspiration to the care home'.
Harpreet added: "Her dedication to the home is outstanding - she has so much passion and the love she has for all the residents is simply outstanding.
"She's a role model to other members of staff and the company as a whole - I thank her for her dedication and true passion."