TWO Barnsley men have been fined having been caught on farmland engaging in 'barbaric' hare coursing.
Reports were made of coursing - illegal since 2005 - on fields near Wressle in Howden, East Yorkshire, on April 3 this year.
A vehicle was stopped and three men - Codie Smith, 18, of Frickley Bridge Lane, Brierley, 20-year-old Billy Haigh, of Main Street, South Hiendley and Kian Harratt, also 20, of Pontefract - were arrested and subsequently charged.
Traditionally, coursing starts to happen more in the autumn after crops have been harvested and this continues until the spring.
Dogs - usually greyhounds, lurchers or salukis - are kept on a slip lead that can be easily released.
Coursers will walk along fields to frighten the hare into the open, with participants betting on the outcome.
They then release their dogs to give chase and dogs are tested on their ability to follow the hare as it tries to escape.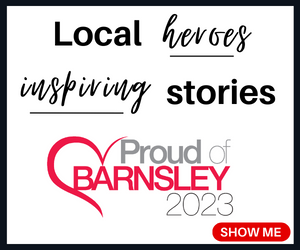 All three men appeared at Beverley Magistrates' Court on October 26 and were convicted of poaching under section 30 of the Game Act 1831.
Haigh was fined £519, Smith was told to pay £173 and Harratt, who plays football for Huddersfield Town, was given an £830 fine.
Sergeant Kevin Jones said: "This conviction shows that we will deal strongly with those offenders that visit our area to commit hare coursing offences.
"Along with the criminal offences, the offenders are dealt with via the local authority's antisocial behaviour team.
"I would like to thank the members of the public and landowners who witnessed this incident and who reported it and support our investigation.
"We will not tolerate the barbaric act of hare coursing, not only causing unimaginable suffering to our wildlife but also causing issues for local landowners who are often the subject of antisocial behaviour and damage to their land and property."
Tougher measures were brought in the government to deal with coursing perpetrators in August, with fine limits being lifted and the offence potentially resulting in a six-month prison term.
Hares are widespread across the UK but numbers are declining and are now estimated at less than half a million in England.
An iconic sight in the British countryside, they are known for their long, black-tipped ears and fast running - reaching speeds of 45mph and are most commonly found on arable land and open grassland.
Adam Grogan, head of wildlife at the RSPCA, added: "We're pleased to see the legislation to crackdown on hare coursing has now come into force.
"It's a barbaric bloodsport that sees hare cruelly chased, caught and killed by dogs.
"Hare coursing gangs inflict fear and suffering on their targets - the hare - but our rescue teams have also seen many dogs, used for coursing, coming into our care having been injured during the sport or abandoned when their owners no longer have use for them.
"This new legislation will give police and the courts more powers to end this cruel practice and the suffering it causes."