A CHARITY which supports local veterans have been awarded £10,000 to help 100 former soldiers get back on their feet.
Veterans that are in need of assistance are visiting Barnsley town centre's new hub called Help 4 Homeless Veterans.
Tom Wood created the charity with his wife 12 years ago - and since then they have helped over 750 veterans.
The charity recently found out that their partnership with the Veterans' Foundation has granted them £10,000 to share between 100 former soldiers.
This can be put towards household bills making winter more bearable for those battling with rising costs.
Steve Bentham-Bates - who served in the army for 24 years and is the CEO of the charity - welcomes the former veterans on a weekly basis.
They offer a drop-in arrangement where home-made hot food, drinks and advice are offered to those that need them.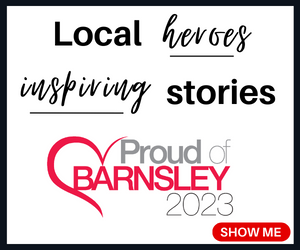 Tom and Steve aim to combat isolation in veterans and want to provide a warm, safe space for any veteran who needs their support.
Lipken Ndlovu, a veteran, told the Chronicle: "What they've done really makes me smile - I've been coming for six weeks after being directed here by the job centre and it has made a big difference.
"They've advised me on things I wouldn't have known - I did struggle a lot on my own."
They are providing visitors with a great space to have genuine conversations - people of all ages visit to discuss their time served in the army.
One of their frequent visitors, Andy Martin, added: "We don't help veterans in the same way that paramedics or professionals do but we help a lot by simply talking - one conversation can open up a huge opportunity for revealing problems.
"Usually a lot of veterans experience a long period of time - up to over a decade - before the wheels fall off and they start to struggle."
Sometimes the wait for things to be put into place by the council for those that need help can take a few days - so 'past veterans that haven't eaten for days and need accommodation' are helped by Tom and Steve.
Steve added: "It was a while before we found a property to have as a base and Covid made that even harder with the consideration of costs and everyone's health.
"It has been an amazing thing to have because it means that former-veterans are a lot more willing to open up about their problems when we are all face-to-face - we have made partnerships with a lot of other organisations in the past few months too.
"Mental health counsellors have requested use of the space we have which we are really happy to help with because we help each other."
The Barnsley charity have experienced people acting as fake veterans - in order to use their services and request money - but thankfully their quick response from army records prevents them from being taken advantage of.
The Help 4 Homeless Veterans hub can be found on Regent Street South in Barnsley's town centre and welcomes any ex-veteran in need of help.