MICHAEL Duff admits he may not have become a professional footballer then coach if not for Steve Cotterill whose Shrewsbury Town side host Barnsley today from 3pm.
Cotterill began his long managerial career in England with Cheltenham in the 1990s, with Duff one of the key players in their rise from the Southern League to the third tier.
Duff's first team coach at Oakwell, Martin Devaney, was also in Cotterill's successful Cheltenham team.
Cotterill eventually signed Duff in 2004 for Burnley where the now Barnsley head coach would stay for 14 years as player then coach.
Duff told the Chronicle: "Steve was massive for me. If we hadn't both joined Cheltenham at the same time, it would have been a completely different journey. I could be a butcher, baker, candlestick-maker if it wasn't for him.
"He was only in his early 30s but he had an unbelievable burning desire to achieve and I was exactly the same.
"He took me to Burnley at 26 as well when I thought the opportunity to play at the Championship had passed me by.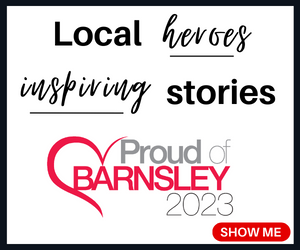 "I owe him a lot. I did OK without him, I got promoted to the Premier League three times with Burnley after he left.
"But he gave me an opportunity, drove me on a lot. He worked out what worked for me. He knew I didn't need an arm around me, I needed to be shouted at.
"He was almost like a father figure at the start of my career."
The pair are still in contact. Duff said: "When I first went to Cheltenham as manager, he was out of work and he helped me a lot. I went to 3-5-2 and didn't know the formation well but he did.
"I picked his brains a lot and he came to some of our games. More recently I have spoken more to Sean Dyche for advice, but I do still speak to Steve and have a good relationship with him.
"He always talks about us playing head tennis. We started playing when I was 17 and he used to beat me all the time. But I kept going until I could beat him. I would never give up, and that's probably a little snippet of what he saw in me."
What will it be like coming up against someone he knows so well?
"Knowing him well doesn't bother me so much. What we do know is his team will be very organised and they don't give many goals away. He's never been obsessed with possession.
"From what I have seen of Shrewsbury they are a typical Steve team so you know it will be a tough game.
"He's a really good detailed coach."
Cotterill has faced Barnsley 11 times with five different clubs, winning three times but none of the last five.
It'll be his 800th game in charge of a team tomorrow – a testament to his skills according to Duff.
"You look at some of the clubs he's worked at – Burnley, Stoke, Nottingham Forest, Birmingham, Notts County, Portsmouth – there's some massive clubs. To have that longevity and to have that number of clubs means that he's doing something right.
"The fact that he keeps getting back in shows the knowledge that he's got and Shrewsbury are benefiting from that."
The Reds are understood to have sold more than 800 tickets.
The Shrews are tenth in the table, one point behind the Reds who sit in eighth.
They drew 1-1 at home to Oxford United on Wednesday and could have leapfrogged the Reds had they won.
Before that they had only taken one point from the previous three league games. The Shrews won 2-1 at home to non-league York City on Saturday in the FA Cup.
Duff said: "They're clearly a tough nut to crack and we need to make sure we're at it."
The Reds had been unbeaten in six away games, winning four, before losing 1-0 at lowly Morecambe in their last league game on their travels.
This will be the 43rd meeting of the two clubs, with Barnsley winning 20 and losing 13. The last meeting was on Good Friday 2019 at Oakwell where the Reds won 2-1 thanks to goals by Alex Mowatt and Jacob Brown as well as an inspired performance by 'keeper Adam Davies.
Earlier in the season, they had been beaten 3-1 in Shropshire in a bad-tempered and physical clash which saw then head coach Daniel Stendel sent off.
The only other trip there since 1988 was a 3-0 win under Lee Johnson in January 2016. They have won five, drawn five and lost 11 of their games at Shrewsbury.