BARNSLEY are not actively looking to sign any free agent forwards despite being low on numbers up front as they aim to build on wins in their last two games.
The Reds are eighth in League One, two points off the play-off places, having collected 24 from 16 games.
They have had two weeks off from league action, having won 2-1 at Bolton Wanderers in the first round of the FA Cup on Saturday.
That was a second successive win, after a 2-0 home league victory over Forest Green Rovers ended a league run of one point and no goals from four games.
They now visit tenth-placed Shrewsbury Town tomorrow.
James Norwood, who is Barnsley's second top-scorer in the league, is expected to miss two to four weeks after injuring his glute in training late last week. He and top-scorer Devante Cole had been the only senior strikers at Oakwell this season, and had been paired up front together following the recent change to a 3-5-2 formation.
After the long-term injury to forward Luke Thomas last month, Duff said any more injuries in the attack may force the Reds to look at free agent strikers.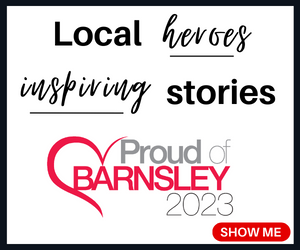 But this week he told the Chronicle: "I don't think it's likely. It's not that we're not looking but there's not a lot out there we think improves us.
"It will probably take four to six weeks to get them fit. By that time, Nors will be back, and it won't be that far away from the January transfer window.
"We are light in that area. Are we that short that we need to start going into the free agent market? Not yet.
"But, if we pick up more injuries on Saturday, it's a different story."
Norwood's injury is expected to hand a first league start to Manchester City loanee Slobodan Tedic who is yet to score in eight Reds appearances, including three in the league as a substitute.
The Serb, 22, has not netted in 37 games since April last year for either Zwolle in the Dutch top flight or the Reds.
The only other forwards who have been in the first team squad are Jack Aitchison and Josh Martin both of whom are more attacking midfielders than strikers and 16-year-old Fabio Jalo who is yet to start a league game.
Duff told the Chronicle: "Losing Nors is a big blow but it is what it is.
"Boban has not had much gametime but he was excellent on Saturday.
"He held it up, flicked it on, worked from our shape. We have worked a lot with him on the out of possession stuff.
"I was hoping it was him who scored but it was an own goal (by Ricardo Santos). He's been in and around goals the last few games. He knows he's part of the first team and not just a number.
"Boban had almost become a forgotten man because he had a back injury."
There's no new injury woes for the Reds heading into tomorrow's game, but Conor McCarthy, Matty Wolfe, Luke Thomas and Jordan Helliwell are still all out.
Barnsley's back-to-back wins came after Duff returned to the 3-5-2 system he used on the opening day of the season then abandoned for 3-4-3.
"3-5-2 is a formation I like and I wanted to use it when I first came in.
"We were really good without the ball in a 3-4-3 but we had a lot of the ball and didn't do enough with it. Clearly we were struggling to create chances. We had to do something different and it's worked for now. We can be flexible now, without having to change loads.
"We're not always going to get it right, but we'll try to pick the right formation for the right games.
"The own goal on Saturday is because of the two centre forward runs and the build-up we've been working on.
"The second goal is because of the run Adam Phillips makes initially whereas, in the first game of the season, our midfielders kept coming to the ball not making runs."
After the trip to Shrewsbury, the Reds are due to host lowly Milton Keynes Dons a week tomorrow.
They have no other league matches scheduled this month.