LUCA Connell is enjoying his new role anchoring the Barnsley midfield in a 3-5-2 formation, but still hopes to chip in with goals and assists.
The 21-year-old has generally patrolled in front of the defence, allowing the two other central midfielders to get forward, since the change in system which was followed by three straight wins.
Connell told the Chronicle: "I like it.
"It just helps a bit. We can't press as high but we get the ball down a bit and have more players to connect with in midfield. I prefer it.
"I don't mind letting everyone else push on and I will make sure we're secure for the counter-attack.
"I want to add goals and assists to my game but I think the gaffer just wants me to be reliable, sit in and sweep up when I need to.
"I am happy with that."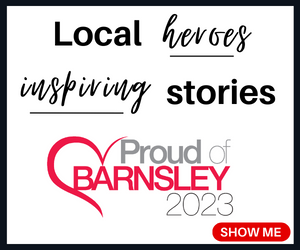 Connell – who is the joint top assist-maker for Barnsley in the league this season – is enjoying playing in front of the defence with the joint best defensive record in the EFL.
"The back three or back five are all brilliant players – whoever plays.
"We haven't conceded too many shots.
"We were unfortunate we went on a run when we were conceding from the only shots we conceded.
"It's good to play in front of them."
Connell says the flare-up involving both sets of players just in front of the away end late on against Shrewsbury Town on Saturday, following a foul on goalkeeper Brad Collins, shows Barnsley's togetherness.
"I went over to back Brad but Mads (Andersen) picked me up and threw me the other side of the pitch.
"So I stayed out of it
"It's a good group. I think all the lads would say it's hard to pick who your best mate is because we're so close.
"When something like that happens, you just want to help your mate.
"You're not trying to cause trouble, some are trying to split it up and some are quite heated."
After Saturday's home game with MK Dons, the Reds do not play in the league for a fortnight with matches in the EFL Trophy and FA Cup.
Connell said: "Whatever it is, we look to the next game and try to win it.
"We would love a cup run so we will try hard in the cups and look after the league as well."