BARNSLEY are hoping to gradually build Oakwell attendances and the supporters' trust over this season, with Michael Duff admitting their home form must improve.
The Reds are eighth in League One with 27 points from 17 games, one point off the play-offs. They beat hosts Shrewsbury Town 1-0 on Saturday so have won their last three games in all competitions. If they win at home to fourth-bottom MK Dons tomorrow, they will equal last season's tally of 30 points, with 28 games left.
Whereas the Reds have the fourth best away record in League One, with 14 points, their home record is the tenth best with 13 points.
Although he has praised the strong away followings, Duff has regularly said he wants to improve home crowds with better form at Oakwell.
They are averaging home crowds of slightly more than 10,000 this season which is the eighth best in the division.
Duff told the Chronicle: "If we're not getting wins, people won't come.
"That's always been the case.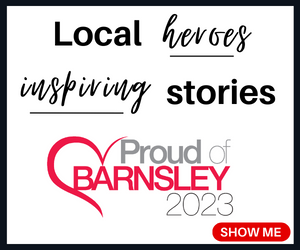 "It's easy to just say we want more supporters. But everyone knows how tough it is in terms of the economic climate.
"And with the weather at the moment people might want to save their 25 or 30 quid. We appreciate the supporters who come. We want to be better at home, we want to put on good performances and get the place bouncing.
"It's a trust thing. We have to build the trust. There has been a disconnect between the supporters and the club in the last 18 months. It's up to me and the players to build it back. We might fall down on quality at times, and we have done, but I don't think anyone can question the players' spirit at the minute."
The Reds beat Forest Green Rovers 2-0 in their most recent home game then won 2-1 at Bolton Wanderers in the FA Cup before the Shrewsbury success.
That followed a run of one point and no goals in four league games, after which they switched to a 3-5-2 system.
Duff said: "It's been positive since we changed formation. We went four games without scoring and it was the end of the world. You are going to get blips in football. The top three are away from the rest because they have put longer runs together.
"After that bad run, we didn't start panicking, looking over our shoulder thinking we were going to get relegated.
"Now we've won a few games and scored goals it's not like: 'oh, we're going to get in the top six'.
"Just keep trying to win games."
Tomorrow's match is Barnsley's second and final league fixture of November, after which they visit Port Vale in the EFL Trophy on Wednesday then host Crewe Alexandra a week tomorrow in the FA Cup.
Their next league game is at Peterborough United on Friday, December 2 before they visit Oxford United the following weekend.
Their next scheduled home league match at Oakwell is a month after tomorrow's game, at home to Burton Albion on December 17.