MICHAEL Duff is 'really surprised' that tomorrow's visitors MK Dons are in the relegation zone but expects a difficult game against a side he thinks will soon climb the league table.
The Dons are 21st in League One, with 14 points from 17 games.
They are three points off safety, and 13 behind the eighth-placed Reds.
They were among the favourites for promotion this season, having lost in the play-off semi-finals in May to Wycombe Wanderers.
But they sank to the bottom of the third tier last month after five straight defeats.
A 2-0 victory at Charlton Athletic and 0-0 draw at Cheltenham Town were followed by home wins in the FA Cup against non-league Taunton, 6-0, and the EFL Cup against Morecambe, 2-0.
But the run of clean sheets ended with a 3-1 loss at home to Derby County on Saturday which was a sixth straight home defeat in the league.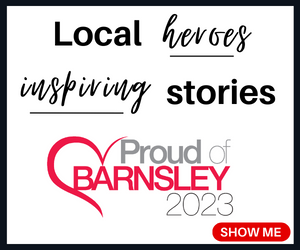 While they have the worst home record in the division, with only four points, MK have won three of their last six away league games.
Head coach Duff said: "I am really surprised with where they are, but it goes to show how hard it is when you change so many players.
"When you take players like Harry Darling and Scott Twine and some good loans out of the team, it will take time to adjust.
"But I have watched the last four or five games and they have gone back to what I expected.
"They won't be in the bottom four at the end of the season.
"If you just look at the league table, supporters will say we will beat them
"But they are the only team to win at Charlton, and they could have been 3-0 up at half-time against Derby.
"Their confidence and identity are coming back.
"They have good, experienced players and a good manager. They are probably better away than at home, and we have been up and down at home."
MK are known for their possession-based approach.
Duff said: "I think they will play out from the back all the time, it will be very rare they go long.
"Last year they had the highest possession in the league.
"It gets frustrating sometimes because they do keep it well.
"But you have to be patient, diligent, pick your moments and set traps.
"We want to have the ball as well, we don't want it to be attack versus defence.
"But, when we have it, we want to have purpose."
The Dons will be without midfielder Matt Smith who is with Wales' World Cup squad in Qatar.
MK's highly-rated manager Liam Manning, 37, joined in August last year from Belgian club Lommel after Russell Martin moved to Swansea City.
Manning never played professionally but was a youth coach at Ipswich Town and West Ham United before working for City Football Group at New York City FC, where he was a colleague of Barnsley chief executive Khaled El-Ahmad.
Barnsley have two former MK Dons loanees in their squad.
Forward Josh Martin spent the first half of last season with the Buckinghamshire club.
Striker Devante Cole spent the second half of the 2014/15 season on loan to MK from Manchester City, having spent the first half on loan to Barnsley in his first spell.
He scored three goals in 15 appearances for the promoted Dons, ten of which were off the bench, having netted against them in a 5-3 Reds loss at Oakwell in the September.
That was MK's most recent visit to Barnsley, and it was their first league victory over them – having come into existence to replace Wimbledon in 2004.
The Dons also won at home to Barnsley in January 2015, the most recent meeting of the two clubs and one of three MK victories in eight games which also brought them three draws and two defeats.