AN independent investigation into an 'unacceptable error' at this year's election count - which saw more than 1,000 votes missed completely - has concluded.
Originally in the Royston ward in May, exactly 1,000 votes were counted - and Dave Webster of the Labour Party was announced the new councillor, following on from Tim Cheetham's retirement, with 534 votes.
However, it was announced the following day that the council failed to count a box of postal votes - meaning more than 1,000 votes had not been declared.
This did not change the overall result - but council bosses have confirmed there will be changes to the way the event is held.
A report said: "We failed to count a box of postal ballot papers through simple human error.
"The postal votes were recounted, and the figures recalculated.
"While the result for that ward did not change, the process has significantly damaged trust in the electoral process.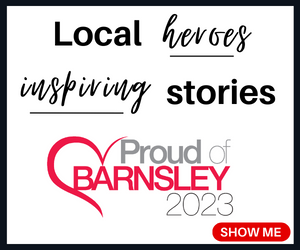 "We received an independent report into the Royston ward count from Peter Stanyon, the Chief Executive of the Association of Electoral Administrators and the most senior electoral administrator in England.
"The report has provided 14 recommendations to improve our processes and concludes that there was no evidence of actual or attempted electoral fraud and that the incident was human error."
Some of the areas the council need to improve are training those who volunteer, the layout of the count room, and placing additional checks on the result of each ward before it's shared with candidates.
The report added: "The timing of when the verification and counting of the votes take place has also been reviewed.
"The Association of Electoral Administrators' review of the Royston ward count suggested that the count taking place overnight might have contributed to the errors that occurred.
"Candidates and election agents were asked about their preference for counting on the night of the election or the day after.
"There were concerns about counting in the day from people who worked in the daytime and their ability to be at the count to observe proceedings.
"Our local elections in 2018 and 2021 were counted on the day following the election.
"In these elections, there were very few cases where a candidate could not observe the count in person or send a representative.
"In response to this, and where circumstances allow, the verification and counting of the votes will now take place on the morning following the election.
"The returning officer and her staff will make sure that any candidates and election agents who cannot attend this in person due to work commitments will be able to appoint people to observe proceedings on their behalf."