GRAND plans to save a crumbling 350-year-old building from ruin - which could see a world-renowned brass band transform it into its new headquarters - have broken cover.
Grimethorpe Hall, which has been derelict for decades, was named on Historic England's annual heritage at-risk register this week and the Chronicle can now reveal conservationists are in 'positive' discussions with Grimethorpe Colliery Band to take over its running.
The band, which formed in 1917, achieved worldwide fame when it appeared in the film Brassed Off, the plot of which was based on the village's struggles against pit closures, and whose soundtrack was recorded by its members.
Peter Stevenson, from Grimethorpe Residents' Group - who are working alongside Historic England and the Acorn Centre-based band - told the Chronicle: "We've had site meetings with representatives from both and all parties very much want to be involved.
"Indeed the band's logo has artwork of Grimethorpe Hall, so it would be great to have their members and the masses of museum-worthy artefacts they have picked up throughout the decades housed there.
"Having a high-profile organisation involved also curries favour with funding streams, of which there are lots, so we fully intend on pursuing these.
"But it is a huge bonus that Historic England also believe the hall deserves a much better future having laid empty since the 1960s."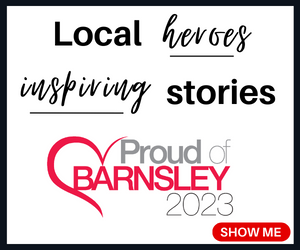 However, those behind the would-be scheme have uncovered an outstanding mortgage on the building, taken out by Virginia Goyenechea, a Phillipines-based businesswoman who was the last owner before the hall was escheated.
Escheat arises when a property - previously owned by a dissolved company - passes to the Crown.
Following a recent visit from officers from Historic England, the Grade II-listed building - built in 1670 for Robert Seaton - was found to require 'extensive repairs' due to criminal damage and water ingress from its damaged roof.
Although it has not been lived in since the 1960s, it has had a colourful history since and was saved from demolition in 1981 when then-owner National Coal Board was unsuccessful in flattening the Brierley Road structure.
Having received its Grade II listing several years later, its future looked brighter, but plans to use it as a restaurant, nursing home and finally a veterans' shelter - revealed by the Chronicle in 2016 - all failed.
Barnsley East MP Stephanie Peacock backed the new bid.
"As chair of the all-party Parliamentary group for industrial heritage, I know how important it is to preserve local history while we still can," she added.
"That is why it is right that work is taking place to preserve and restore Grimethorpe Hall, as Historic England includes the site on its risk register.
"With an impressive 350-year history, it would be sad to lose the hall for good.
"I am very supportive of those in the Barnsley community who are working together to save part of their local history."
A spokesperson from Historic England confirmed negotiations with local stakeholders are ongoing.
They said: "The house, which was altered in the 18th, 19th and 20th centuries, requires extensive repairs.
"The setting has been eroded by the construction of housing to the west and following the dissolution of the company that owned the property, it has been subject to escheat to the Crown.
"It has been subject to heritage crime and although the majority of openings are blocked up, the roof is now failing with significant water ingress.
"It is at immediate risk of further, rapid deteriorating or loss of fabric, but no solution has been agreed.
"Discussions are being undertaken with the local community regarding its possible future use."