A HUSBAND who strangled his wife before dumping her body in Brierley - sparking a huge search by neighbouring police forces and concerned locals - has been given a life sentence having admitted his guilt.
Matthew Fisher, 30, initially reported his wife of five years, Abi, as missing to the police on July 9.
He claimed he had last seen Abi - a teacher and mum to his baby daughter - on the previous evening and had awoken to find her missing.
However, investigations - which uncovered his movements on CCTV travelling from his Castleford home across the South Yorkshire border to Barnsley - showed his claims of being in bed overnight were false.
He dumped the 29-year-old's body in undergrowth on Southmoor Road and later admitted his crime when the search - which saw Brierley residents and local policing teams comb the area - ended.
Abi's death came six months after she gave birth to their 'miracle' daughter conceived through IVF.
Detective Inspector Amanda Wimbles said: "Abi was someone who was loved by many, and this was a horrendous crime that understandably shocked and devastated the local community.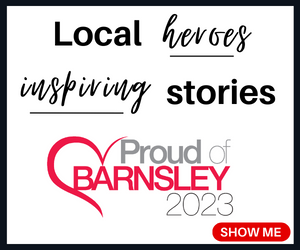 "His actions that day have ensured that their young daughter will now grow up without either parent.
"I hope that the swift justice and custodial sentence provides some comfort to Abi's family and friends as they continue to come to terms with their loss.
"I would now ask for sensitivity and privacy on behalf of Abi's family as they focus on raising Abi's much-loved daughter."
A post-mortem examination concluded she had died as a result of strangulation.
She also had soft tissue injuries to her head, torso, back and arms - Fisher subsequently admitted he had smothered her with an item of clothing and transported her body to Brierley, leaving their daughter at home while he did this.
He was told he will spend a minimum of 15 years behind bars.
A statement from Abi's family added: "We're extremely grateful to the police for their hard work and dedication in finding Abi's body so quickly and in gathering enough evidence.
"We extend our heartfelt thanks to all the police who searched for Abi, our friends and family and to all those from home and the surrounding areas who spent hours and hours searching for our baby girl.
"They have no idea what it means to us as a family to know so many people cared enough to spend their time looking for her.
"She will be remembered as an enthusiastic, kind and caring teacher and colleague, who gave her all each day.
"In particular, her passion for science inspired countless children over the years - she made a real difference to so many lives."