Barnsley's 2-1 loss at Port Vale in the EFL Trophy first knock-out round was a 'positive day for the football club' because of the experience given to young players, says assistant coach Martin Paterson.
The Reds went 2-0 down early on before substitute Tom Edwards netted a fine goal. Harrison Nejman made his full debut while other young players gained more experience.
Paterson said: "People might not agree but I think it was a positive day for the football club. We don't like losing but it was vital to give young lads experience and lessons.
"We don't have a lot of time to prepare for these games in terms of personnel because of some of them play for the under 21s and some aren't with us. "Our team was very young compared to Vale who have thousands of league games between them. That's not an excuse, it's a reality. For the young players, we will learn more about them in this environment than at Doncaster when we went 4-0 up.
"In the first half, we struggled. Vale played well well and they caught us asleep at times. But in the second half I thought we should have got level and taken the game to penalties.
"It's a tough environment on a big pitch, and a really heavy pitch so we couldn't get ur passing game off."
Fabio Jalo missed the game due to illness while Will Hondermarck injured his ankle in training and could be out for eight to ten weeks.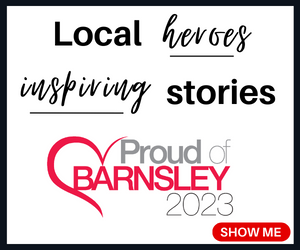 Barnsley gave the ball away regularly, with head coach Michael Duff – who was watching from behind the dugouts – marching down to the touchline to shout at his team after a particularly poor period of losing possession.
Paterson said: "Port Vale are tenth in our league, physical and press very very hard, you are going to give the ball away in certain moments. The manager came down because he wanted certain things implemented, but we weren't displeased with the performance.
"We tried to play short on a pitch which is not a pitch you play short on. We need to learn what gets the job done on that day."
Loanee Edwards pulled one back late on with a stunning strike. Paterson said: "It will be a nice moment for him because he's a Stoke City player and from the local area. It was good for him to get his first goal but unfortunately we couldn't make it into a positive outcome."
Barnsley had top-scorer Devante Cole on the bench but did not bring him on. Paterson said: "We had a plan for players to play certain minutes and that part all went according to plan. I will let you assume what the priorities are for us this season in terms of the competitions. But it was good for others to get minutes."