A TOWN centre gallery will shut up shop in January - a decade after it originally opened to customers.
The Newburgh Gallery, on Dodworth Road, was opened by portrait artist Shaun Rowley, 48, in 2013 as a way of selling his work and promoting local artists.
But ten years on Shaun says he wants to 'live a little more' and so he'll be closing his doors for the last time at the end of January.
He told the Chronicle: "In January next year it will be ten years since we first got the keys for the building so it seems like as good a time as any.
"We've decided to work a bit less and live a little more.
"We reassessed in Covid and spent most of last year deciding what we were going to do."
Shaun opened the gallery to showcase some of his own work - and he's going to focus on that in the coming years.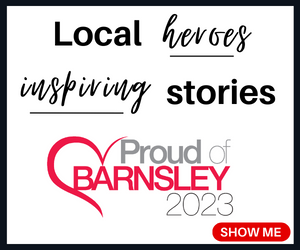 "I opened the gallery because I wanted to sell my paintings and showcase other local artists," he added.
"The thing I'll miss most is the people - many have turned into friends and even family.
"I'm a portrait artist so I'm going to be focusing on that."
Shaun's dog William was just eight weeks old when he opened the store - and he's just as well known to customers.
"He's been here since he was eight weeks old so I think he's ready to retire now," he said.
"He's probably more well known than me.
"We've still got lots of stock that needs to go and lots of Christmas ideas."