THE tragic death of a youngster on a 'death trap' building site - which resulted in the firm responsible being handed a £600,000 fine earlier this year - will not result in any alterations being made to Barnsley Council's planning guidelines, according to a report.
Seven-year-old Conley Thompson, who told his mum, Paula, that he was going out to play with friends at about 6pm on July 26, 2015, was reported missing to police at 10.10pm when he did not return to his home on Underwood Avenue, Worsbrough.
It sparked a huge search effort, with more than 50 police officers and locals searching for him, but to no avail.
At 8.40am the following day, he was found dead inside a 23cm-wide plastic pipe on the building site, off Bank End Road, with his hands protruding from the top of the pipe.
The Chronicle revealed at the time how a security firm had been stood down from monitoring the site on July 16, 11 days before Conley's death.
In March this year, the principal contractor for the site where Conley was found - Howard Civil Engineering - pleaded guilty at a hearing at Barnsley Magistrates' Court for failing to prevent access to the site and admitted failing in its duty under health and safety laws to protect the public from risk.
The firm received a £600,000 fine and court costs of £42,952.88 at a following hearing at Sheffield Crown Court.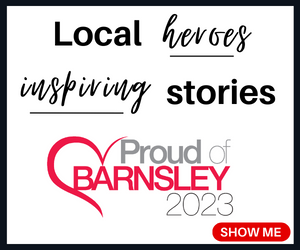 However, the report - which will be discussed at Thursday's full council meeting - said the local authority's planning department is only responsible for environmental and highways issues.
Coun Robert Frost, cabinet spokesperson for regeneration and culture, said: "The responsibility for taking reasonable steps to keep a construction site secure and prevent unauthorised access to site sits with the 'principal contractor'.
"The details of how this would be achieved would be set out in the 'construction phase plan' for the project.
"The Health and Safety at Work Act places general duties on employers and the self-employed to conduct their undertakings in such a way as to ensure, so far as is reasonably practicable, that persons other than themselves or their employees are not exposed to risks to their health or safety.
"Conley Thompson's case was particularly tragic and by pleading guilty, the developer recognised that the failing lay at their door.
"Given this outcome, it is the responsibility of the company in question to learn the lessons.
"The council's role as local planning authority primarily relates to environmental considerations such as exposure to noise and dust.
"As highway authority, the council also has an interest in ensuring the safety of users of the public highway."