A DAD-OF-THREE who has been given a heartbreaking terminal cancer diagnosis is determined to make memories with his family while he still can.
Dale Heritage, 46, of Athersley North, was diagnosed with stage three bowel cancer in June 2020, before being given the all clear by doctors just a year later.
However, the cancer returned and spread quicker and stronger - leaving his family's world 'turned upside down'.
His wife, 44-year-old Nina Heritage told the Chronicle: "In 2020 he started with the cancer in his bowel.
"He went through an operation to remove it and was given the all clear in August 2021.
"He didn't have to go through chemotherapy for that and he only ended up having one scan after because of the Covid pandemic.
"Last year he went in to have a scan and they phoned us in the period between Christmas and the new year.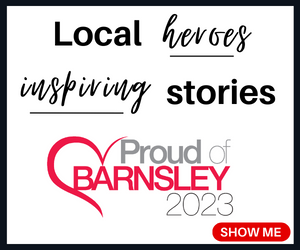 "They told us to go back in to the hospital and that's where we were told the news."
Nina says the family were heartbroken with the diagnosis and that his kids - 17-year-old Scarlet and Bladen and Lydia, both 15 - understandably aren't taking the news well.
"In December 2021 after Christmas of celebrations with the good news, he received a call from the hospital telling him they've reviewed his scans and have discovered the cancer was still present and giving him the all clear was a mistake.
"After returning for more scans in February 2022, we were informed that the cancer had spread from his bowels to his liver and a large tumour had grown to the size of a man's fist behind his coccyx.
"The cancer is now secondary stage four and beyond any surgery or treatments to cure him.
"The diagnosis is terminal."
Dale is currently on his second type of chemotherapy to stop the cancer spreading even further, but it's not yet known whether or not it's working.
"Finding out the news was absolutely devastating," she added.
"To be told that the cancer is terminal, it's turned our world upside down - it's horrendous.
"He has to go for another scan soon to see if it has spread to different places."
However, Nina says that her husband hasn't changed at all since his diagnosis - and he's not moaned once.
"Dale is brilliant," she added.
"He's still got his sense of humour and he's never once moaned about what he's been through.
"His personality has not changed one bit."
A fundraiser has been set up so the family can create Dale's dream space where he can spend his remaining time with his friends and family.
An initial target of £2,000 was set, but this has been smashed in little over a week so they're hoping to raise even more.
"He is too unwell to enjoy family time away from the home," she added.
"He has begun saving to create his dream mancave in the garden where he can spend time with family, friends and even some alone time in a place he enjoys outside the home.
"Money is tight and time is limited.
"All of our family are spending our time caring for him and this means finding time and money for this space where he can spend his remaining time is difficult.
"We're all really overwhelmed by the money raised.
"I wasn't going to do it originally but Dale has started to get worse.
"We wanted to do something for him because he's getting a lot weaker now."