'DEEP concerns' have been expressed over the amount of people relying on foodbanks as the cost-of-living crisis bites - after it was revealed the equivalent of almost 400,000 meals were provided to hungry Barnsley residents in a year.
FareShare, which has its South Yorkshire base at Aldham Industrial Estate, Wombwell, said the amount of food it provided to the town alone over a 12-month period was enough to make 369,796 meals.
The stark revelation has prompted Barnsley East MP Stephanie Peacock to encourage members of the community to donate if they are able to having visited FareShare's base.
Food poverty continues to be extremely high in Barnsley and the town is one of the worst-hit places in Yorkshire when it comes to its residents going hungry.( "I was pleased to visit the foodbank, however I am concerned about the high level of demand," she said.
"In the midst of the cost-of-living crisis, many are finding themselves in very difficult financial situations, and food inflation being at an all-time high is simply too much for people to manage.
"The government simply aren't doing enough to help ordinary families, many of whom are now struggling to afford the basics.
"Basic necessities like food have become too expensive, gas bills have become unaffordable almost overnight and the price of fuel has sky-rocketed.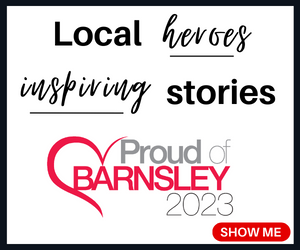 "When forced to make choices between eating, heating and leaving the house, it feels for many like it is not just the cost of living, but the cost of surviving, that has become too high.
"I am aware of the worry this is causing people locally - many have been in touch to let me know how they are coping and have expressed concerns that making ends meet is beginning to feel impossible.( "The government must step up and take action now."
FareShare Yorkshire plays a central role in co-ordinating food aid and access across Barnsley by hosting Barnsley Foodbank Partnership and Good Food Barnsley.
The charity has innovated heavily in recent years, and now operates its own food collection lorries, training programme for the unemployed, training kitchen for volunteer cooks and a dedicated service for frozen surplus foods.
Comedian and TV personality Jon Richardson recently fronted a series of films to raise the Proud of Barnsley award nominee charity's profile - and chief executive Gareth Batty said his input had given the team a boost during their busiest-ever period.
He added: "We've a great story to tell about how we utilise maximise the power of surplus food utilised by community groups and we are really pleased Jon is supporting us to do that.
"Working with Jon has been a real boost for our team and member groups.
"They've had an incredibly busy couple of years, facing sky-high demand from people through the pandemic and now the cost-of-living crisis."